Involved in a Pedestrian Accident?
Need a Pedestrian Accident Attorney?
As a pedestrian, you have the right to be safe and secure in public places. Unfortunately, accidents do happen and when they do, it can legally complicate things — and frightening costly.
According to the Centers for Disease Control and Protection (CDC), there were 7,000 pedestrians who died in auto-pedestrian accidents in the United States. According to these data, there one out of six pedestrians is dead on the spot in those accidents in 2020.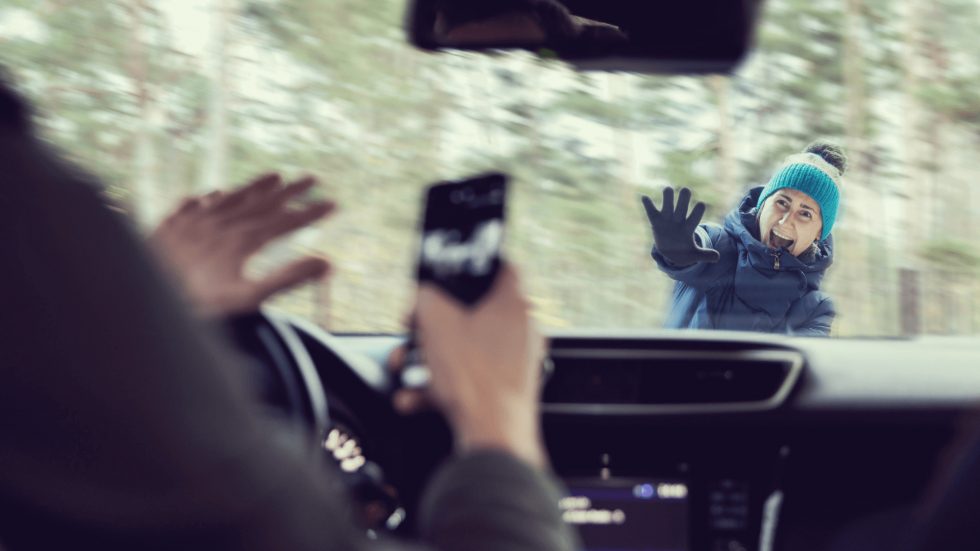 An extra precaution for anyone should be learning more about pedestrian accidents–what to avoid, what to do if you're in one, and how to move on.
Read more to learn more about what steps to take. And why getting professional assistance from a reputable pedestrian accident attorney is best to handle this situation.
What is a pedestrian accident?
A pedestrian accident is a type of personal injury accident in which a person, who is not inside a vehicle, is hit by a vehicle. This person may be on foot on the side of the road such as on sidewalks or crossing the road on crosswalks.
Considerably, pedestrians are the most vulnerable road users. When anyone goes out walking, no one thinks about equipping themselves with protective gear. That gear could absorb the traumatic force of a motor vehicle crash.
Both pedestrians, drivers, and riders are responsible for keeping the roads safe. To do this, both motor vehicle drivers and pedestrians must follow traffic rules and regulations to keep everyone safe.
In Texas, pedestrian accidents continue to rise. In fact, in 2021, there was a total of 5,366 crashes or accidents involving pedestrians. The fatalities from those accidents were 15% higher than the previous year, which is alarming for both drivers and pedestrians.
Meanwhile, there were 1,470 people that experiences pedestrian accident injuries in the entire Texas state–in cities like Austin TX, San Antonio, Houston, and others. These results in the car crash victims having pain and suffering costly medical expenses, and even lost wages.
How can we avoid pedestrian accidents?
Pedestrian safety is of utmost importance. The World Health Organization (WHO) has published a road safety manual to guide policymakers on how to keep their roads safe. It includes information such as key risk factors, how to assess pedestrian safety in any country, and how to select, design, implement, and evaluate effective interventions.
Additionally, there are many ways to avoid pedestrian accidents both from the perspectives and actions of both pedestrians and drivers.
The first thing to know to avoid any kind of pedestrian accident is the causes of those accidents. If you know what most likely happens when people get into a pedestrian accident, you would know what to avoid.
Common Causes of Pedestrian Accidents
The most frequent reasons for pedestrian accidents include:
Failing to Yield to Right-of-Way
Both pedestrians and drivers should travel in their proper areas on the road. Pedestrians must use the sidewalks and crosswalks when walking. Drivers must use their respective lanes such as carpool lanes, car lanes, truck lanes, and bicycle lanes.
A common cause of a vehicle vs pedestrian accident is when either the pedestrian or driver does not yield to the right-of-way. The easiest thing to do to avoid an accident is to yield. It doesn't cause any harm or even a delay when this is done.
Crosswalks Without Markings
There are areas where there are crosswalks with no markings such as in subdivisions or intersections. In these areas, pedestrians are legally given permission to cross the road.
However, because there are no markings, there isn't an area of the road on where to specifically cross. This leads to different people crossing into other areas at separate times. In those cases, driving can be confusing about when to stop to avoid crossing pedestrians.
This is especially dangerous at night or when there is low visibility, such as in winter. The best way to avoid accidents in these areas is for drivers to move slowly through the traffic, while pedestrians to make themselves known while crossing such as wearing easy-to-see clothes.
Jaywalking
The difference between using paintless crosswalks and jaywalking is the legality of the crossing itself. Jaywalking is when a pedestrian crosses the road in an area that isn't allowable. A crosswalk may be available nearby, but that person decides not to use the crosswalk.
Jaywalking is very dangerous because pedestrians who do this tend to beat the traffic and run while crossing the street. Since they're crossing a road that isn't safe to cross on, most drivers are on the part of the road where they don't have to slow down. This means most cars have a maintaining specific speed.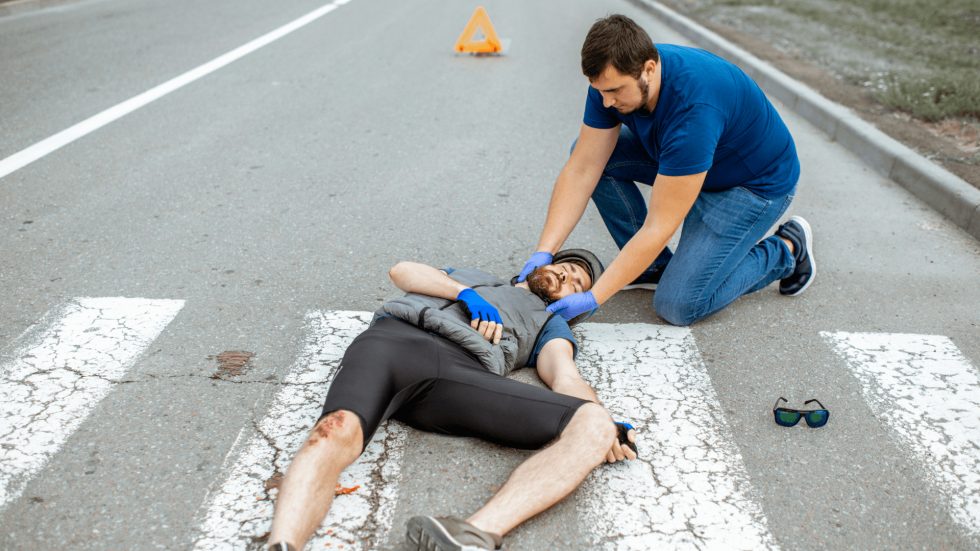 Now, the reason why jaywalking is very dangerous is that a driver running at a specific speed may not have enough time to stop or step on brakes when a pedestrian suddenly crosses the car's path. In some cases, if the driver was able to stop, it may be too late for the cars behind him which causes an accident big pile up.
Bad Weather Conditions
Another common cause of a pedestrian accident is the weather conditions that affect the road and both the driver's and pedestrian's visibility. More than 10% of Texas' car accidents are happening during bad weather conditions.
For pedestrians, avoid walking out and about when the weather conditions are bad. If you need to do so, make sure you wear clothes that are easily visible from great distances. This prevents you from being part of any pedestrian accidents in Houston, San Antonio, or any part of Texas.
Alcohol Intoxication
Close to half of all pedestrian accidents in the United States are alcohol-related accidents. Car crashes often happen when the driver is not 100% in control of himself or the vehicle. It's important that drivers do not drive while under the influence of alcohol. Drunk driving can cause serious repercussions such as jail time for the driver and death for its victims.
Pedestrians should also avoid walking about while they are drunk. If they're under the influence, they may not be able to know where it is safe to walk. They may be wandering about and not react on time when a car or truck comes by. This can cause a car or truck accident.
Driving with Distraction
Similar to drunk driving, driving with a distraction is when a driver is not 100% focusing on operating their vehicle. A sample of driving with distraction is using your phone while driving or watching a movie on LED screens while driving.
When you are distracted, you may lose control of the vehicle which then leads to car accidents. Unfortunately, this type of distraction while driving could cause the driver to harm a nearby pedestrian; whether they are using the correct sidewalk or not.
What happens if a pedestrian caused an accident?
If the pedestrian was causing the accident, it's possible that they will be the ones responsible for the costs of the pedestrian accident.
In this type of pedestrian accident case, it's important that the Houston pedestrian accident attorney remove any doubts that the one operating the vehicle is a negligent driver. That means, there should be sufficient evidence that the driver was 100% in control of the car and following the correct traffic rules and regulations.
Insurance companies may be difficult to negotiate with when it comes to these tricky cases which is why it's important to have a personal injury attorney and the full force of a pedestrian accident law firm to help deal with these matters for you and your family members.
Where can I find the best pedestrian accident attorney near me?
If you've been in an accident involving a car as a pedestrian, you should consider talking to a knowledgeable pedestrian accident or a personal injury lawyer. Someone with 15 years of experience who will help protect your rights. In Texas, find a Houston pedestrian accident lawyer near me or an Austin pedestrian accident lawyer to help you provide insight into how best to proceed with your case.
Roxell Richards Injury Law Firm is here to help you through this difficult time. Our location is in Houston, Texas but we can practice in the whole state and some parts of California, as well. We have more than 15 years of experience working on pedestrian accident cases and auto accident cases.
Worrying about finances and paying for legal services? Then you're in luck! At Roxell Richards Law Firm, we work on a contingency basis. We provide our services without charge unless we secure a favorable outcome for you.
Contact us today at our local phone number (713) 974-0388 or via our toll-free number 1-855-GOT-INJURED to start. We offer free case reviews and free consultations so that you can learn more about your legal options. Let's help you move forward from your pedestrian accident case!