Involved in a Uber/RideShare Accident?
Involved in an Uber / Lyft or a RideShare Accident?
Ridesharing via Uber and Lyft has been the way of the future. Ever since their introduction, there have been 11 million rides in the United States. In 2019, 36% of U.S. adults have used Uber or Lyft according to Pew Research Center Survey.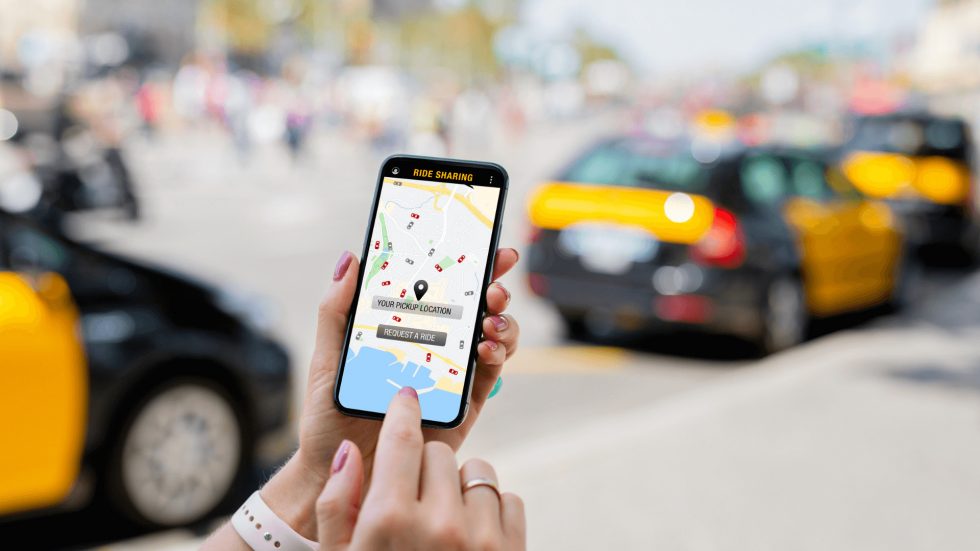 Aside from giving additional accessible transportation, Uber, Lyft, and other ridesharing options provide aid to U.S. citizens who lost wages from the economic recession in 2018. Uber and Lyft provided flexible working conditions for rideshare drivers. By 2021, there were over 5 million Uber drivers in the whole world.
According to the National Safety Council, there has been a total of 3,260,000 injuries from car crashes. With the increasing popularity of ridesharing and ride-hailing services, it's not a big leap that you could be involved in a rideshare accident.
Have you been in a car crash accident while using a rideshare platform such as Uber, Lyft, or another ride-share company? If so, you may be able to seek compensation for your troubles.
Rideshare services have insurance policies such as rider liability and passenger medical expenses. While rideshare companies have insurance policies in place, negotiation can still be difficult to navigate.
Read more to know what could be the best case scenario and how having a rideshare accident attorney can help your case claims.
Why Use Rideshare Services?
There are many reasons why the public has embraced the ridesharing services of Uber and Lyft. Most patrons of the services enjoy ride-hailing services for the many benefits. Here are some of the benefits of using rideshare services:
Less Expensive Option
Ridesharing services are significantly cheaper than having a private car or taxi to get to your destination. Ridesharing may take longer with the multiple stops near and around your final destination. The sharing of the ride costs will give you some savings.
Reduces Traffic Congestion
The number of cars on roads would lessen if multiple people would take ridesharing rather than using their own cars. Instead of having 2-3 cars on the road, ridesharing platforms can lessen traffic congestion. By having 2-3 people riding one car in the same direction as their destination the congestion is a minimum.
Environmental Benefits
Aside from traffic congestion, ridesharing also benefits the environment by lessening private cars on the road. Because there are fewer cars on the road, there is also less pollution and less need for valuable resources such as gasoline.
In some cases, the cars for ridesharing use electric cars. Passengers can choose a more eco-friendly car on the ridesharing platform. The app discloses if the car emits less carbon dioxide in each driver and car profile.
Rider and Passenger Safety
With accessible transportation that ensures you'll get from point A to point B with just a few stops in between. It's not a surprise that ridesharing is safer for any passenger. Not only does the passenger get to book the car of their choice, but their details are also added to the ridesharing app's database.
Should there be any problem with the passenger or the driver, the company can easily get the who, what, and where needed in every ride through the platform.
Alternative to Driving After Partying
Another reason to choose ridesharing is it reduces the risk of car accidents when the passengers are out partying. If you've had a drink, instead of driving yourself home, you can book a rideshare to help you get home.
Not only are you securing your safety from drunk driving, but you are also ensuring that others on the road are safe, as well.
Rideshare Accident Statistics
Based on Insurance Institute for Highway Safety (IIHS), there were 38,824 deaths resulting from car crashes in 2020. Fifty-five percent of the total number were single-vehicle crashes. Meanwhile, 45% are multiple-vehicle crashes. There were 3,874 people that were killed in motor vehicle accidents in Texas.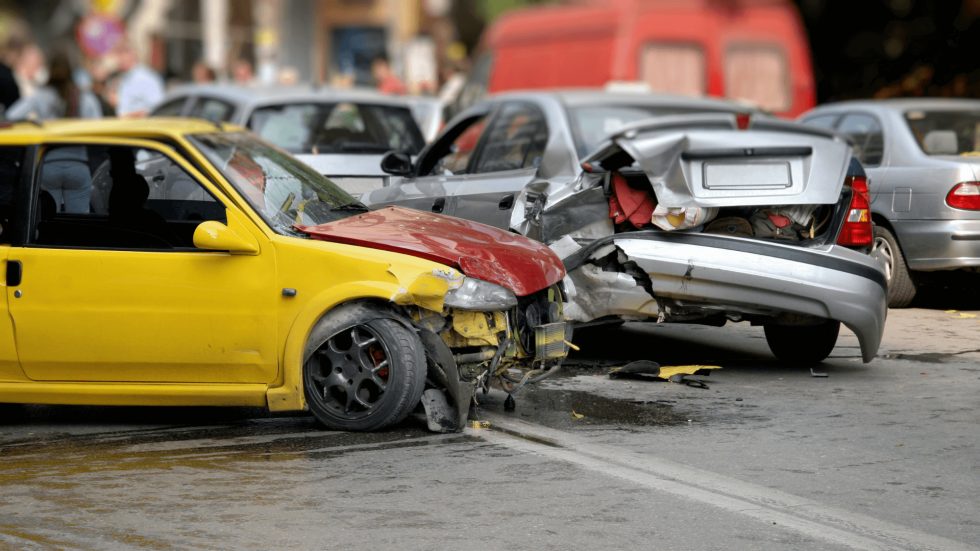 A study was conducted to understand how Uber and Lyft affected traffic fatalities in the U.S. Conducted by researchers from the University of Chicago, they found a rising percentage of traffic fatalities of three percent ever since ridesharing and ride-hailing services were in the market.
In terms of driver ages, in a 2019 research on ride-hailing services, the majority of the drivers are 61 to 70 years of age which made up 32.8%. The next is 51 to 60 years old at 29.2% and 41 to 50 years old at 16.7%.
Rideshare Safety in Texas
Accident victims of car crash fatalities are either passengers and Uber or Lyft drivers. To ensure the safety of drivers and passengers alike, Texas has implemented strict rules to keep ridesharing services in line.
The Texas Department of Licensing and Regulation has specific programs to ensure safety. This includes Driver Training, Driver Background Checks, and advocating Drug and Alcohol Policies of ridesharing companies.
One of the driver's requirements is a valid driver's license. Aside from a valid license, the driver must pass drugs and alcohol testing, which are maintained by the ride-hailing company. In addition, there is a provision for driver training by the ridesharing companies.
At a minimum, the ridesharing company should also conduct a criminal and driving history of all of their drivers. This includes checking against the annual sex offender checks.
Additionally, it is a requirement for ridesharing companies to have insurance coverage. Especially for their independent contractors or drivers and their passengers.
Should the ridesharing companies not comply with these requirements, there are certain consequences. The Texas Department of Licensing and Regulation may suspend or revoke the company's license to operate in the state.
What to do if you are in a RideShare Accident?
Before you do anything, you should ensure that you and others are safe. If you are in a rideshare accident, call emergency services. Also, get medical attention for you and the others.
Next, make sure that you document everything. This means getting a screenshot and details of the ride-hailing app with your booking for the ride. If possible, check if your driver also has the rideshare app on his phone. It won't be too difficult since most drivers display their phones in the car. So you and other passengers can see that he is legitimately part of the company.
Aside from checking the details on the ridesharing app, you should also take photos of the accident. Additionally, get contact information of your other passengers and any potential witness around. Once the police arrive, you and the others will provide a statement which you can get copies of.
The key to dealing with a rideshare accident is talking to the best rideshare accident attorney to help you file a claim against the liable at-fault driver.
Get the Best RideShare Accident Lawyer
Having involvement in any type of accident can be frightening and confusing. To ensure you're not taken advantage of, you should talk to a qualified lawyer that can guide you with your case. A rideshare accident case is a type of personal injury case.
To get a good rideshare accident attorney, you need someone who has more than enough experience in handling the same cases. But the secret to finding the best one is finding someone who has the compassion to treat you as a human and not just a case.
This is why Roxell Richards is the best rideshare accident, attorney. Located in Houston, Texas the Roxell Richards Law Firm is here to help you get the compensation you deserve. For more than 15 years, Roxell Richards has used her skills and knowledge to help the underserved and underprivileged get justice.
If you're worried about finances and paying for legal services, then you're in luck! At Roxell Richards Law Firm, we work on a contingency basis. You do not have to pay us unless we win your case.
Call us at our local phone number (713) 974-0388 or via our toll-free number 1-855-GOT-INJURED to get your free case reviews and free consultations. Let's help you deal with your pain and suffering and help you move on with life!