INJURED?
Get Paid Not Played
GET YOUR FREE CASE REVIEW
IN JUST 15 SECONDS! NO UPFRONT FEE!
"No matter how big or small your injury is, we are committed for fighting justice the same" -Attorney Roxell Richards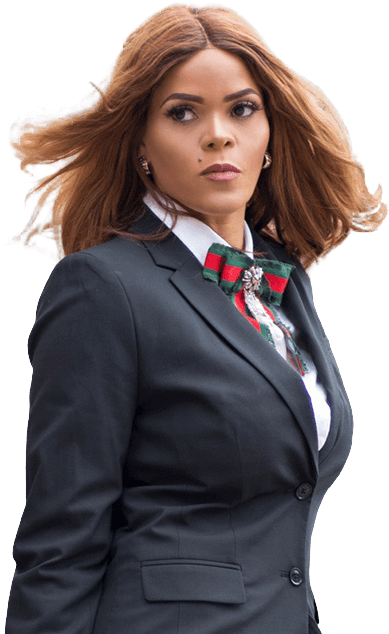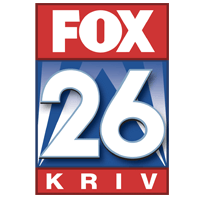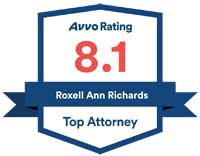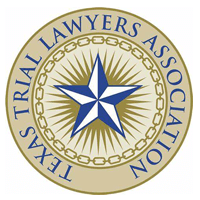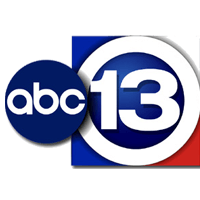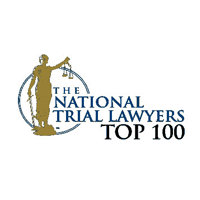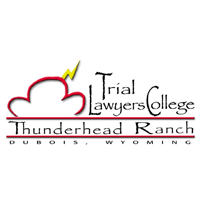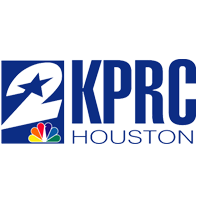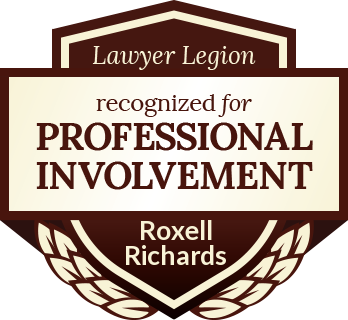 Millions+
Recovered for Families and Clients
Houston Personal Injury Lawyer
Atty. Roxell Richards is a Houston personal injury lawyer with 17 years of experience and the founder of Roxell Richards Injury Law Firm. She enjoys a strong reputation amongst lawyers in Houston, Texas, and throughout Texas as its principal office location. However, the firm also serves clients in California.
Technological Advancements
In fact, we are one of those personal injury law firms with continuous technological advancements. Because we are constantly innovating and improving the client experience. Also, our lawyers represent clients in a variety of personal injury cases. And this includes auto accidents, motorcycle accidents, slip and fall accidents, bicycle accidents, pedestrian accidents, dog bites, and more. In fact, we also take on complex civil litigation cases.
OUR VISION
We envision ourselves making the law more accessible for all people, shaping the future of the practice of law, and exposing the next generation to the necessary skills to enable them to understand the practice of law.
OUR MISSION
To fight for those seriously injured while educating, serving, and informing the community of their legal rights.
Also, personal injury attorneys in our law firm have been representing injured people versus insurance companies since 2005. In fact, Roxell Richards Injury Law Firm represents personal injury victims and family members who have last loved ones in wrongful death claims. And we also represent personal injury and Social Security Disability and workers' compensation clients.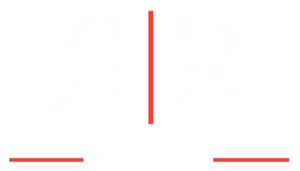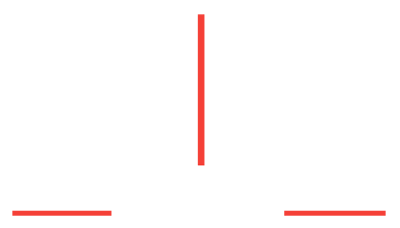 Houston's Most Reliable Personal Injury Lawyer
The injury law firm of Roxell Richards has a 95% success rate. Also, get in on the benefits of our expertise.
In fact, we take a proactive, strategic, and inventive approach to every negotiation.
We Win For You
Also, this is your greatest bet at winning your rightfully fair payment. But nonetheless, if we are unable to reach a fair settlement with you, we will take your case to court. And then have our litigation team file a personal injury lawsuit on your behalf.
Previously, we have been handling more than 20,000 personal injury cases through our litigation department. And all of which result in substantial awards for our clients. But when it comes to personal injury claims and litigation, our firm has a stellar track record of success.
 A Good Personal Injury Lawyer
Finding a good personal injury lawyer might be challenging if you or someone you love has been hurt in Houston. And therefore, the minute you get in touch with Roxell Richards Injury Law Firm, we will demonstrate why you have made the right choice.
And nonetheless, no matter how big or small their case may be, any client will receive counsel, direction, and skillful personal injury representation. In fact, we will provide everything they need to pursue the maximum compensation.
Our Passionate Lawyers
Also, the personal injury attorneys at Roxell Richards Injury Law Firm successfully recover hundreds of millions of dollars for our clients. And this is over the course of the firm's 17 years of operation. In fact, with legal assistance in the greater Houston area and across the state of Texas, we have assisted over 20,000 people suffering from their injuries.
Nevertheless, our Houston personal injury lawyer Roxell Richards is here to help you or your loved one. And especially those hurt due to someone else's negligence or recklessness. Finally, in a no-cost initial consultation, we'll discuss the specifics of your injury claim and what you can expect from legal representation.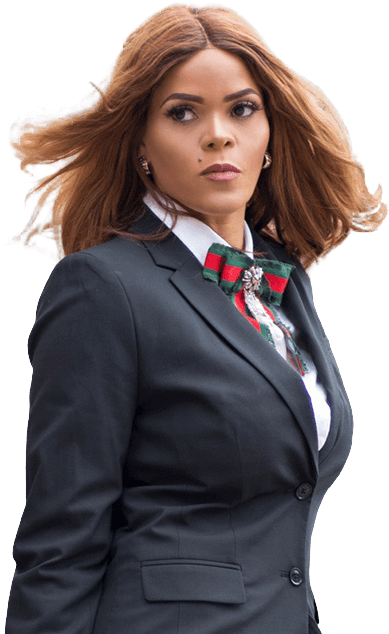 Roxell Richards Injury Law Firm recovered tens of millions of dollars for families and victims of personal injury or accident.
$3 Million
SETTLEMENT
CAR DEFECT ACCIDENT
$1 Million
SETTLEMENT
TRUCK ACCIDENT
$2 Million
SETTLEMENT
TRUCK ACCIDENT
$541,329
JURY VERDICT
MINOR CAR ACCIDENT
Involved in an Accident? Let us help you.

Describe Your Injury
Essential to the success of your legal journey is that you gather compelling evidence to create a compelling case. And then talk to us and allow one of our skilled attorneys to assist you.

We Start Working for You
You and the people you care about are our highest priority. Also, when you give us a call, we immediately begin working to meet all your legal requirements

Acquire Your Money
Our customers have received hundreds of millions of dollars as a result of our successful negotiation and litigation. Certainly, our legal team will ensure you and your loved ones get compensated fairly.
Injury Cases FAQs
Some of the most frequently asked questions we get about personal injuries and their answers.
How Often Should I Consult a Lawyer After Suffering an Injury?
In fact, you should contact a personal injury attorney every time you've been hurt due to someone else's wrongdoing.
Also, an attorney who specializes in personal injury law can review the circumstances surrounding your accident. And they can inform you of your legal options, and advocate on your behalf in any proceedings that may arise.
The Long Overdue Process
However, It's not uncommon for personal injury cases to drag on for years. And numerous factors must be established by the plaintiff. Also, specific evidence must be gathered from a wide variety of sources, including experts and law enforcement. Therefore, hiring a personal injury attorney is the best way to ensure a successful personal injury case.
In Texas, how long do I have to sue someone for a personal injury?
You have a limited time to file a claim for compensation for damages after an accident in Texas. And this is per the state's personal injury statute of limitations.
In fact, let's say you've suffered injuries due to someone else's carelessness (or malice) and want to file a claim against them. Indeed, a personal injury lawsuit in Texas' civil court could be an option in such a case.
Your Time Limit
Furthermore, in the state of Texas, the time limit for filing a claim for damages following an accident is two years. Also, you have two years to file a complaint and other necessary paperwork with the court. And this should immediately be done after another person's negligence causes you harm and you want to ask the court for a remedy. But nonetheless, the clock starts ticking on the day of the incident that resulted in your injuries.
Therefore, all potential claims for personal injury must be filed within two years.
I've been hurt, but how can I pay for a lawyer?
When someone else's carelessness causes an injury, most people's primary concern is getting better physically. However, full recovery may be impossible without incurring high medical costs and losing time and money at work.
But, in my opinion, it is not fair that the injured party be expected to pay to have their financial losses compensated. And many lawyers specialize in personal injury and can assist victims in getting their financial losses covered by the responsible party.
The Fee
Also, the term "contingent fee" describes this business structure. In fact, this is precisely how Roxell Richards Law Firm works. And with this arrangement, our lawyer takes the case without getting paid upfront for the services. Finally, for added allure, many of these arrangements do not require payment from the client to the attorney. Nonetheless, this is until after the conclusion of the case.
Will My Injury Stand on Trial?
There are a few crucial phases in a personal injury lawsuit. But although the specifics can vary by case, the following are common causes of action in lawsuits:
Filing: The victim of an injury can take legal action by filing a claim with the court.
Breakthrough: During discovery, the parties in a lawsuit share information that will be crucial at trial.
Disputes: The arguments phase of a legal proceeding is when the two sides present their respective legal arguments and supporting evidence. And they might also use cross-examination of witnesses.
Decision: After hearing both sides' arguments, the court will issue a judgment. And then reviewing any relevant evidence, which may include a monetary award and other relief.
Petitions: The disputing parties may, if necessary, file an appeal on the disputed legal issues. But in most cases, an appeal would not be filed over a factual dispute.
Other Factors and Outcomes
In fact, several other factors may also affect the results and outcomes of a personal injury lawsuit. Also, early settlement offers are one such instance that can occur during a trial. And this may reduce the duration of the trial.
However, disputes can be settled before they go to trial, saving time and money for everyone involved.
And furthermore, the duration of a lawsuit may also be affected by other circumstances. In fact, a new trial or appeal may be necessary if two parties cannot agree on a legal issue. And this may result in a longer than usual duration of the process.