Houston Amusement Park Injury Attorney
Get Your Free Case Review
in just 15 seconds, no upfront fee!
"No matter how big or small your injury is, we are committed for fighting justice the same" -Attorney Roxell Richards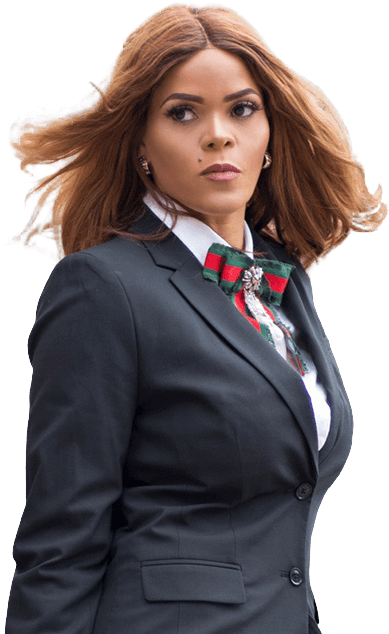 HOUSTON AMUSEMENT PARK INJURY ATTORNEY
If you have injuries from an amusement or theme park accident, it can be a scary and overwhelming experience. You may be wondering what your legal options are and how to navigate the process of pursuing a personal injury claim. In this guide, we'll answer some common questions about theme park accidents to Houston amusement park accident lawyers and the legal considerations you should be aware of.
WHY YOU SHOULD HIRE AN AMUSEMENT PARK ACCIDENT ATTORNEY?
Certainly, going through the experience of an amusement park accident is indeed a traumatic event. Also, aside from dealing with the trauma, you need to face realities such as physically recovering from any injuries or afflictions from the accident. And then, you also have to deal with real-world problems. For example, paying for the bills that are stacking up–whether it's for your medical treatments or repairs.
But in reality, not everyone has enough money to be able to deal with the effects of amusement park accidents without processing their claims with their insurance company. Also, another sad fact of the reality is that dealing with insurance companies can be a burden, as well. In fact, the process of reimbursing victims for their losses with your insurance can be tedious with complications.
Also, a great help with all these complications is hiring a good amusement park accident attorney with professional experience. And you may think you don't need one because you don't expect to go to court, but representing you in court is not the only thing an amusement park accident attorney can do for you.
Furthermore, one of the major actions your amusement park accident attorney can do is negotiate with the insurance company. And whether it's having discussions with your or the other party's insurance company, having someone knowledgeable about the accident law can help you get the right compensation for you. Also, having someone you can rely on to discuss legal matters lessens the additional pressure. And minimizes the anxiety of having to deal with matters you are not familiar with.
Nonetheless, as an attorney, he or she can represent you in court, should your amusement park accident case escalate to that. But, before that even happens, it's better that you already hire a personal injury lawyer. Because your lawyer can help you with paperwork, negotiations, and court appearances.
How common are theme park injuries or accidents?
Although theme park injuries are not very common, they can still happen. In the Consumer Product Safety Commission, 2019 reports, there were approximately 1000 amusement park injuries in the United States. 
Also, this includes sustaining injuries from rides as well as other accidents within the park. And while this number may seem alarming, it is important to note that it represents only a small percentage. In fact, not including the millions of visitors to theme parks each year.
But unfortunately, there have been some tragic amusement park incidents. For example, the worst amusement park accidents in history resulted in serious injuries or even death.
In fact, in 2017, there was a deadly amusement park accident at the Ohio State Fair. Indeed, the ride malfunctioned, killing one person, and injuring seven others.
Also, in 2016, a waterslide killed a young boy was killed at a Kansas City water park. And these incidents not only highlight the importance of following safety guidelines. But also being aware of potential hazards while visiting theme parks.
And so it's important for visitors to be aware of the potential risks when visiting amusement parks. In fact, it is also important to remember that theme parks are generally safe when proper precautions are taken.
Therefore, visitors can take steps to minimize their risk of injury. And that is by following all posted safety instructions, and paying attention to ride warnings and restrictions. But most importantly, keep yourself safe by staying hydrated and well-rested during their visit.
FREE CASE CONSULTATION
Enter your information below. We will reach out to evaluate your case.
FREQUENTLY ASKED QUESTIONS
What risks are commonly present in theme parks?
Amusement parks can be a lot of fun, but they can also be risky. Slip and fall accidents, collisions with other guests, and injuries sustained on rides are some of the most common risks in amusement parks. It is important to be aware of your surroundings and to take precautions to avoid accidents.
Some of the most popular amusement park rides, such as the Roaring Rapids or the Orlando Free Fall, can also be some of the most dangerous. The designs of these rides provide an adrenaline rush, but they can also pose a significant risk to riders. The Texas Giant roller coaster is an example of a ride that has been involved in serious accidents, resulting in personal injury cases and lawsuits.
If you have injuries from an amusement park accident, you may receive compensation for your injuries. Personal injury cases have some complications, so it is important to seek the advice of a personal injury lawyer with professional experience. The lawyer can help you understand your legal rights. And more importantly, they will work to obtain compensation for your pain and suffering, medical care, and long-term losses.
What are the causes of most amusement park accidents?
The causes of most amusement park accidents can be traced back to either mechanical malfunctions or human error. When rides are not properly maintained or inspected, it can lead to mechanical failures that result in catastrophic injuries.
Unfortunately, some amusement parks have a history of poor maintenance and safety violations, which can lead to serious accidents. One example is the worst theme park accident in California's history. This California amusement park accident occurred at Great America in Santa Clara in 1984. One person was killed and seven others were injured when a ride malfunctioned.
Human error is also a common cause of amusement park accidents. This can include mistakes made by ride operators or other park employees, as well as errors made by park visitors themselves. For example, not following safety guidelines, ignoring ride restrictions, or failing to secure loose articles can all increase the risk of injury.
What are the hazards and risks in riding a roller coaster?
Roller coasters are designed to be exciting, but they can also be dangerous. Some of the hazards and risks associated with riding a roller coaster include falls, collisions, and whiplash. These risks can increase if riders are not properly secured in their seats, so it's important to follow all safety guidelines and instructions. In extreme cases, a roller coaster accident can result in catastrophic injuries such as wrongful death or permanent disability.
In addition to the physical risks, riding a roller coaster can also pose a risk of dehydration and heatstroke, especially during hot weather. It's important to stay hydrated and take breaks in shaded areas to avoid these risks.
If an accident does occur, seeking prompt medical care is essential for proper treatment and recovery. Victims of roller coaster accidents may also consider contacting an experienced personal injury lawyer to discuss their legal options. Personal injury lawsuits can help victims recover compensation for medical expenses, lost wages, and other damages related to the accident.
One well-known roller coaster accident occurred at Six Flags Over Texas in 2013 when a woman fell to her death after being ejected from a ride. This tragic incident highlights the importance of safety regulations and proper maintenance for theme park rides.
Types of catastrophic injuries can vary, but roller coaster accidents can result in serious head and neck injuries. And other types could be spinal cord injuries and other types of permanent disability. Taking safety precautions and following all guidelines can help reduce the risk of accidents and injuries while riding roller coasters.
ASK A LAWYER
PODCAST
Listen now to get commonly asked amusement park accident questions!
AMUSEMENT  PARK ACCIDENT EPISODES
Listen now to get commonly asked amusement park accident questions!
DOWNLOAD OUR
FREE AUTO
ACCIDENT GUIDE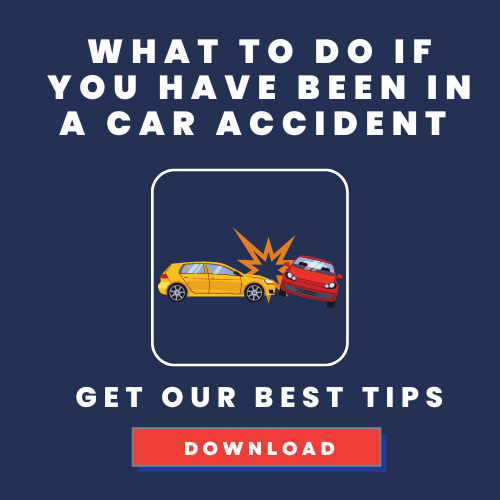 TOP QUESTIONS |AMUSEMENT PARK ACCIDENT
How And Why Do Amusement Park Accidents Happen?
Amusement park accidents can be from a number of factors, such as mechanical problems, human error, and negligence. Rides without proper maintenance or inspection, can malfunction and cause injury to riders. Human error can also play a role, such as when ride operators do not follow proper safety procedures or fail to properly secure riders.
Overcrowding can also be a contributing factor to amusement park accidents. When parks are overcrowded, there is a greater risk of accidents. For example, tripping and falling, causing separation from groups, and even ride collisions. In addition, weather conditions can also contribute to accidents. Extreme heat or rain can cause dehydration, slipperiness, and visibility issues, all of which can lead to accidents.
If an individual has injuries from an amusement park accident, they may be entitled to file a personal injury lawsuit. In fact, personal injury law allows a person with injuries to seek compensation for their medical expenses. And also compensate for lost wages, pain and suffering, and other damages. Therefore, it's important to consult with a professional personal injury lawyer to determine the best course of action. And this is especially for long-term recovery.
Can you sue a theme park for injuries?
If you're injured at a theme park, you may be able to sue for damages. However, it's essential to remember that this can be a process with complications. And you will need to show that the theme park was negligent or responsible for your injuries. But in such cases, it is best to seek the assistance of a Houston theme park accident lawyer. Because they can help guide you through the legal process and protect your rights.
Also, a Houston theme park accident lawyer is a legal expert who specializes in personal injury cases. And even involvement in amusement park accidents. In fact, they have the complete requirements of expertise and knowledge to help you navigate the legal system. And most importantly, help you get the compensation you deserve. Because they will work with you to investigate the accident and gather evidence to support your case. And this may include witness statements, photographs, and medical records.
Are amusement parks liable for injuries?
Amusement parks can be held responsible for injuries that happen on their property. If the park was negligent or at fault for the injury, it may be held liable. It's important to consult with a Houston theme park injury lawyer if you or someone you love has injuries from an amusement park.
A lawyer can help determine if you have a case and can help you pursue compensation for your injuries. Remember to always prioritize your safety while enjoying the park's attractions.
What to Do If You Get Hurt at an Amusement Park
If you or someone you love has been in a tragic amusement park accident in Texas, it's essential to take immediate action. First and foremost, seek medical attention as soon as possible. Because even if you don't think your injuries are serious, it's important to get a medical professional to check you. And that is just to ensure your health and safety.
However, after receiving medical care, you should report the incident to park management. Because this will ensure proper documentation and investigation of the incident. And be sure to gather as much information as possible, including the names and contact information of any witnesses. Also, include photographs of the scene and your injuries. Because this information can be crucial if you decide to pursue a legal claim against the amusement park.
In fact, if you have been injured in a Texas amusement park accident, it's important to reach out to a top-notch attorney as soon as possible. Because an attorney can help you navigate the complex legal process. And they will ensure the protection of your rights. 
What Is the Settlement Process for Amusement Park Accidents?
The settlement process for amusement park accidents can vary depending on the specifics of your case. Your attorney will work to negotiate a fair settlement with the theme park's insurance company. If a settlement cannot be reached, your case may go to trial.
In conclusion, amusement park accidents can be devastating, but you have legal options if you've been injured.
If you or a loved one has been injured in an amusement park accident in Houston, don't hesitate to reach out to Atty. Roxell Richards, an experienced Houston amusement park injury attorney.
Atty. Richards has a proven track record of helping clients receive fair compensation for their injuries and can guide you through the legal process with compassion and expertise.
Contact Atty. Richards today to schedule a free consultation and take the first step towards justice and recovery.
Remember, your health and safety are paramount, and seeking legal help can provide the support and resources you need to move forward.
LEARN YOUR AMUSEMENT PARK ACCIDENT CASE RIGHT NOW!
Were you injured at a theme park? Trust Roxell Richards Injury Law Firm to represent you. Our experienced lawyers fight for compensation & justice. Call us for a free consultation now
$3 Million
SETTLEMENT
CAR ACCIDENT
$550,000
SETTLEMENT
MOTORCYCLE ACCIDENT
$600,000
SETTLEMENT
TRUCK ACCIDENT
$541,329
JURY VERDICT
MINOR CAR ACCIDENT
RELATED
PRACTICE AREAS
Vehicle Accidents