Houston Rideshare Accident Lawyer
Get Your Free Case Review
in just 15 seconds, no upfront fee!
"No matter how big or small your injury is, we are committed for fighting justice the same" -Attorney Roxell Richards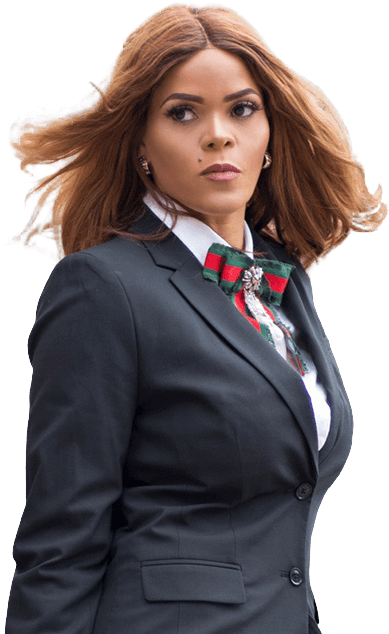 HOUSTON RIDESHARE (UBER/LYFT) ACCIDENT LAWYER
In this day and age of hustle, rideshare services seem to be a necessary convenience. Ridesharing companies offer clients a variety of options to get to their destinations at the click of a button.
Say, for example, you have back-to-back meetings scheduled in different parts of the town on a particular day. If you are going to bring your personal auto, you would have to worry about parking and other concerns. And this results in you losing valuable time.
Waiting for a ride request, on the other hand, only takes seconds or minutes. And once your rideshare arrives, you are off to your destination without any hassle.
That is if you do not encounter an accident. Lots of motor vehicle accidents occur in the U.S. on a daily basis. There are car accidents, motorcycle accidents, truck accidents, and even pedestrian accidents.
Rideshare accidents are no exception. Rideshare vehicles still encounter accidents on the road. Victims of these accidents sustain physical injuries and have to deal with much pain and suffering.
Looking for more information on rideshare accidents? Maybe you know someone who was involved in a rideshare accident as well. Read on for more details about it.
WHY YOU SHOULD HIRE A RIDESHARE (UBER/LYFT) ACCIDENT ATTORNEY?
Certainly, going through the experience of a ride-share accident is indeed a traumatic event. Also, aside from dealing with the trauma, you need to face reality. For example, physically recovering from any injuries or afflictions caused by the crash. And then, you also have to deal with real-world problems. For example, paying for the bills that are stacking up–whether it's for your medical treatments or car repairs.
But in reality, not everyone has enough money to be able to deal with the effects of a rideshare accident. And this is what happens if they do not process their claims with their insurance company. Also, another sad fact of the reality is that dealing with insurance companies can be a burden, as well. In fact, the process of reimbursing victims for their losses with your insurance can be tedious with complications.
Also, a great help with all these complications is hiring a good and experienced rideshare accident attorney. And you may think you don't need one because you don't expect to go to court, but representing you in court is not the only thing a rideshare accident attorney can do for you.
Furthermore, one of the major actions your auto accident attorney can do is negotiate with the insurance company. And whether it's having discussions with your or the other driver's insurance company, having someone knowledgeable about the rideshare accident law can help you get the right compensation for you. Also, having someone you can rely on to discuss legal matters lessens the added pressure. And also minimizes the anxiety of having to deal with matters you are not familiar with.
Nonetheless, as an attorney, he or she can represent you in court, should your rideshare accident case escalate to that. But, before that even happens, it's better that you already hire an auto accident lawyer. Because your lawyer can help you with paperwork, negotiations, and court appearances.
FREE CASE CONSULTATION
Enter your information below. We will reach out to evaluate your case.
FREQUENTLY ASKED QUESTIONS
What to do as a passenger in a car accident?
First, it is important to seek immediate medical attention so you can get treatment for your injuries at the soonest possible time. Make sure of the proper filing of all hospital records and other medical-related documents. You will need them for your compensation claim later on. Because this will be proof of sustaining injuries as a result of the car accident.
Second, it is important to notify the authorities about the accident. Get a copy of the police report for official documentation that the accident indeed happened. Also, get in touch with the rideshare company informing them that an accident took place while you were using the services as a client.
Third, look for a law firm that has an excellent track record as well as compassionate Uber accident lawyers or Lyft accident lawyers. They will help you get the compensation that you deserve.
How to claim as a passenger in a car accident?
Filing a compensation claim at insurance companies could be quite a tedious and stressful task. And this is more so for accident victims who are still recovering from their injuries.
That is why it would be very advantageous for victims to hire lawyers who will give them guidance and advice.
Your Uber accident lawyer or Lyft accident lawyer will definitely help you file claims at insurance companies. Your rideshare accident attorney will be covering concerns such as insurance coverage or liability coverage.
At the same time, your accident lawyer will also help you fill up forms correctly. And this is so you can submit proper documentation to your insurance company. Also, should you need to hold discussions or meetings with the insurance company regarding your compensation claim, your lawyer will represent you so you won't have to worry a thing.
What happens if a passenger dies in a car accident?
If a person, unfortunately, passes away as a result of a car accident, that person's family could file for a wrongful death claim.
A wrongful death occurs when a person dies because of another person's negligence. After passing away, a victim cannot file a claim for himself or herself. And so surviving family members such as parents, children, or the wife or husband could file the wrongful death claim instead.
Do passengers get paid in accidents?
Passengers who sustain physical injuries from car accidents could get compensation for their loss.
There is a wide array of sustaining physical injuries from motor vehicle accidents. Some passengers could sustain whiplash, while others could sustain more severe catastrophic injuries. For example, brain trauma, spinal cord injury, amputation, or severe organ damage.
Can a passenger in a car accident be a witness?
Yes, a passenger in a car accident could be a witness. For example, if you are in a rideshare car crash, other passengers of the vehicle could provide information about the circumstances of the accident.
Other occupants of the car could probably have a better picture of the incident itself, and they could narrate the exact events to the injured victim. And this may include the behavior of the driver, and other events leading to the accident. Also, this kind of information could be quite significant to the investigation.
ASK A LAWYER
PODCAST
Listen now to get commonly asked rideshare accident questions!
RIDESHARE (UBER/LYFT) ACCIDENTS EPISODES
Listen now to get commonly asked rideshare (uber/lyft) accident questions!
DOWNLOAD OUR
FREE AUTO
ACCIDENT GUIDE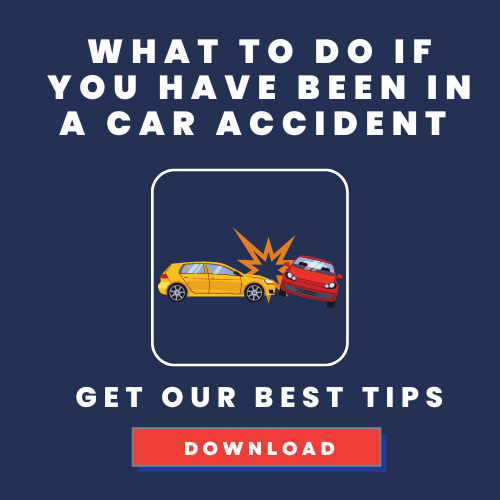 TOP QUESTIONS | RIDESHARE (UBER/LYFT) ACCIDENTS
How much can a passenger get in a car accident?
The amount of compensation that a passenger could get after suffering from a car accident really depends on the situation.
Also, damages in a lawsuit are computed based on the plaintiff's financial losses from motor vehicle accidents. And these losses take into consideration a variety of factors.  For example, medical expenses such as hospital bills, treatments, and medication are definitely accounted for.
In addition, accident victims could also sustain losses such as reduced wages from lost days at work. In fact, lawyers take into account all these things when demanding damages from the defendant.
Can a passenger sue the driver in an accident?
The driver in an Uber car accident or a Lyft car accident could be held liable for damages. But only if it is established that the driver has been negligent in his or her duty. And that duty is to safely bring the passenger to his or her destination.
However, the principle of negligence involves four factors that need to be met.
First, a professional relationship has been established between the plaintiff and the defendant.
Second, the defendant did not properly execute his or her said duty to the plaintiff.
Third, the plaintiff has sustained personal injury.
Fourth, the failure of the defendant to this obligation has caused the plaintiff personal injury.
For example, when a rideshare driver accepts a ride request from a passenger, it means he or she has agreed to render professional driving services to the passenger, who is the client.
But suppose there is an accident involving the rideshare. And also with the passenger getting physically injured in the accident. Also, during the course of the investigation, it was determined that the car accident was a result of the rideshare driver's distracted driving.
And as the passenger sustained physical injuries because of the car accident, the driver's failure to properly execute the agreed-upon services (of driving the passenger to the destination safely) resulted in the passenger getting hurt.
Also, in this example, the rideshare driver could be found liable for the passenger's injuries. And as such, the injured passenger has every right to sue the driver.
Can a passenger be liable for a car accident?
For a party to be considered legally liable for an accident, it has to be established that the liable party's duty to the injured was breached. And this means that the injured party has entered into a professional relationship with a service provider.
Also, in the case of rideshare incidents, the service provider is the driver of the vehicle. And the client or passenger has paid for the services for driving. Therefore, in this situation, the driver has a duty to safely bring the passenger to his or her destination. And if that duty was breached (like getting into an accident, for example) with the passenger sustaining physical injuries, the driver could be found liable.
In fact, passengers do not seek the professional services of each other for sharing a ride. And that is why it could be tricky to establish liability in this situation.
Can a passenger be at fault in an accident?
However, even if rideshare passengers do not have a professional duty toward each other. And that does not mean that any occupant in a vehicle could recklessly act while the car is on the road.
In fact, concert-of-action is a legal principle. And it establishes that a person's action has led to another individual sustaining personal harm or property damage as a result. And this principle could be applied in the case of rideshare passengers causing harm to the other occupants of the car.
For example, if a passenger is so intoxicated that he or she cannot sit still inside the car and disturbs the Uber or Lyft driver so much that the car crashes, then concert-of-action could be applied in this situation.
But it should be noted, however, that establishing a concert of action could be quite challenging. And this is because the plaintiff needs compelling evidence to prove this in court. In fact, in situations like this, having a brilliant and experienced lawyer Lyft accident lawyer, or Uber accident lawyer would prove to be very beneficial.
Looking for a Houston rideshare accident lawyer?
Victims of rideshare accidents do not have to suffer alone. And if you are based in the Houston area, you might want to consider getting a Houston rideshare accident lawyer to help ease your burdens.
Got more questions about rideshare accidents? Need help with filing your compensation claim? And then start your journey to get the right compensation by calling the Roxell Richards Injury Law Firm for a free consultation. Also, our accommodating staff is 24/7 on standby to help. And they will guide you through the first steps of your rideshare accident case.
In fact, get help from the best Houston Personal Injury Law Firm. And call Roxell Richards Injury Law Firm TODAY! Also, you can reach us at 713-974-0388 or 1855-GETINJURYHELP. We are looking forward to helping you!
LEARN ABOUT YOUR RIDESHARE (UBER/LYFT) ACCIDENTS RIGHT NOW!
Roxell Richards Injury Law Firm is your go-to for legal representation after a ride-share accident. Our experienced attorneys understand the unique challenges of Uber and Lyft accidents and will fight for your rights and full compensation. Contact us today for a free consultation.
$3 Million
SETTLEMENT
CAR ACCIDENT
$550,000
SETTLEMENT
MOTORCYCLE ACCIDENT
$600,000
SETTLEMENT
TRUCK ACCIDENT
$541,329
JURY VERDICT
MINOR CAR ACCIDENT
RELATED
PRACTICE AREAS
Vehicle Accidents