Cypress Personal Injury Attorney
GET YOUR FREE CASE EVALUATION
Top-Rated Personal Injury Lawyer in Cypress
Victims of accidents also have to shoulder very heavy financial losses. First, let's talk about medical bills. Going to the hospital could be very costly and easily drain one's savings. However, if you are a victim of an accident, you have no choice but to receive medical care and treatment as soon as possible.
On top of those things, victims have to worry about how they will go to the hospital and how much money they will need to set aside for medication. These things are not easy, as they greatly alter one's schedule.
A doctor's appointment means lost days at work. If the victim needs to stay at the hospital for months, what will happen to his job, and how will he pay for his treatment?
And while these victims have every right to seek proper compensation, it is yet another uphill climb for them. They would have to file many documents and relive the accident over and over because of all the paperwork. They would have to deal with confusing processes and insurance companies that are so difficult to get a hold of.
Worse, it could take them months or years to get the compensation they requested, only to find that they have been given a subpar amount that is even lower than all their expenses due to the accident.
Are you an accident victim living in Cypress, Texas? This is when a Cypress personal injury lawyer can step in and help. As a personal injury victim, you deserve rightful compensation for all your troubles, especially for all the medical bills and other financial expenses you have accumulated due to the accident.
An established Cypress personal injury law firm with many years of experience can give you the proper guidance and representation to get the rightful compensation you deserve.
Legal Services Offered By Our Firm in Cypress
Our top-notch personal injury lawyers in the Cypress area will help you in your compensation claim.
This means guidance and advice regarding the compensation claims process. This entails filling up lots of firms, which could get quite technical. Our Cypress personal injury attorneys also give clients valuable feedback regarding how to properly answer forms that are required by insurance companies.
Our excellent personal injury lawyers in Cypress, TX also make legal strategies, help with the investigation, and give proper representation if victims decide to pursue their case in court.
Do I have a Personal Injury Case?
Did you sustain physical injuries from an incident that was not by your own doing? For example, if you are a victim of a car crash because the other party was driving recklessly, then you could have a personal injury case.
Another example would be sustaining injuries from a slip and fall accident at an establishment, getting physical damage from a malfunctioning elevator, or being a victim of a workplace accident.
What all these unfortunate accidents have in common is that victims got physically hurt because of somebody's actions (or lack of safety precautions). Victims in these situations might have a strong case for personal injury and deserve compensation from the negligent party.
What are people saying about us?
"I had a horrific accident and this attorney fought for me and my kids and I received a favorable settlement! I have delt with attorneys before but she and her office is different and they really care! Please call them and no one else they run the office like a well oiled machine!!"
"This is one of the best attorneys. I am a health care provider and doing business with this firm has been amazing! I would recommend them to anyone"
"The best lawyer you could ever possibly find for your case! SO BLESSED AND GRATEFUL to have found a lawyer that knows her stuff! No need to look any further you all…don't sleep on her…contact her now! What are you all waiting for?"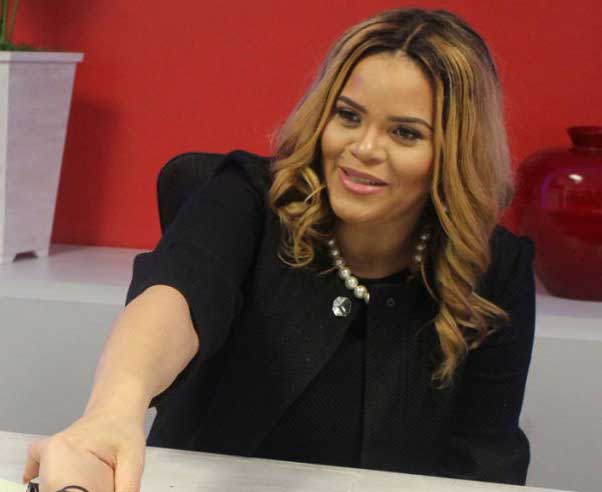 Personal Injury Cases in Cypress Texas
Personal injury can happen in many different types of accidents. Some common types of accidents that can result in personal injury claims include car crashes, motorcycle crashes, and accidents involving large trucks, such as tractor-trailers. Unfortunately, some accidents can even result in wrongful death.
Medical Malpractice
Each year, there have been numerous cases related to medical professionals misdiagnosing patients. These misdiagnoses lead patients to run around and completely deplete their funds on wrong medicines and medical procedures.
Of course, one of the serious effects of a medical malpractice would be one's disability or even a wrongful death. Not only are you entitled for all the expenses you've incurred from misdiagnoses or wrong procedures, but you or your loved one is entitled to compensation for your loss.
The challenge of a medical malpractice lawsuit will always lie in whether you and your medical malpractice lawyer would be able to prove that there was a lack of care from the incident.
It's often clear that medical malpractice cases are more complicated than your average personal injury cases. This is the type of case that will always need legal representation. First is due to the sensitive and difficult nature of the medical investigation. Next is because most often doctors and hospital have their own retained lawyer to help them fight these cases.
If you or your loved one were involved in any wrong medical procedures, misdiagnosis, or did not received the right amount of care medically, you should consult and hire a personal injury attorney.
Rideshare Accidents
Ridesharing apps are so convenient, we can't imagine living a day without them. They enable us to get from one place to another at a touch of the button. What's great is that we know exactly when we will get picked up and what time we will get to our destination.
However, rideshare accidents can also happen. Rideshare accidents occur when the driver of the vehicle causes an accident, harming the passengers. An example would be when the driver was speeding and crashes into another vehicle.
Rideshare drivers enter a professional relationship with their clients the minute that the accept the ride. This means they have the obligation to safely bring their passengers to their destinations.
If an accident happens because of the rideshare driver's fault, he or she could be liable for the physical injuries of the passengers.
Defective Products
Defective products on their own should not easily worry you. Products do have their regular wear and tear. But when a product is outright defective, it could result in injuries, compromising your and your family's safety, in addition to possible property damages.
When this happens, you have every right to hold the manufacturer and retailer accountable for the accident the defective product has caused. There are times that you may be part of a class action lawsuit against companies.
An example of how a defective product causes accidents is when there is a defect in a car. A car accident may have happened when a part is not working well. For example, tires or brakes become compromised and eventually cause a misstep on the road.
If you are unsure if your accident with a defective product is qualified to be a personal injury case, then you should reach out and consult with a lawyer first. There is no harm in checking if you have a legitimate case.
Industrial Accidents
Accidents could happen in any kind of workplace, but there are some industries that could be riskier than others.
Industrial accidents happen when workers are exposed to dangerous chemicals or products at their place of work. Companies that handle such sensitive materials should have proper safety protocols in place.
However, if these standards are not met, accidents could occur. Workers who are not given proper protective gear or equipment while being exposed to such dangerous products are at risk of getting severe physical injuries. And if such accidents happen, the company could definitely be found liable.
Elevator/Escalator Accidents
Elevators and escalators conveniently transport us to several floors without us having to exert any effort. That's why it's no surprise that most buildings are equipped with these machines.
While they are designed to be efficient, elevators and escalators could sometimes break down. Sometimes they are not properly maintained. Or sometimes, they are defective products. Whatever the cause behind these malfunctions, one thing is for sure: elevator and escalator accidents are dangerous.
People usually sustain catastrophic injuries from elevator/escalators accidents. When these tragic incidents happen, building owners or machine manufacturers could be found at fault for the injuries of the victims.
Causes of Cypress Personal Injuries
A major reason behind personal injuries is negligence. This is when a professional fails to extend the proper duty to the client. Failure to do so could lead to accidents.
For example, a doctor is hired by a client to give proper diagnosis and treatment. A professional relationship is established. If the doctor gives the wrong treatment or procedure to the client, making the patient gravely ill, then the doctor has committed negligence.
Let us take a look at another situation. A person books a car ride at a ridesharing app. The rideshare driver recklessly drives, which causes a car crash. The passenger gets severely wounded as a result. This is another example of negligence.
Persons who are negligent are liable for the injuries sustained by their clients.
Ways A Personal Injury Attorney Can Help
So you might be asking, what exactly would a Cypress personal injury lawyer do to help you?
While you can most certainly file your compensation claims independently, we must let you know: it will be quite stressful. Insurance companies typically do not work towards the victims' interests, and most of them might give you the runaround when you file your compensation claim.
You do not need all this stress. Being a victim is already stressful enough. You do not need additional burdens to worry you.
Let us help you out because that is our job. As personal injury attorneys, our mission is to ensure that our clients get the best compensation option out there because, frankly, that is what they deserve: only the best. Victims do not need additional stress. They need the proper compensation that they are due.
And that is why having a personal injury lawyer in Cypress, TX, is essential. Victims need someone they can rely on as they adjust through a traumatic period in their lives. Your personal injury lawyer will help you cover all the bases as you apply for a compensation claim.
Personal Injury Lawsuit Process in Cypress, Texas
If the victim decides to press charges in court, your Cypress personal injury attorney will help gather evidence. Official documents of the incident such as police reports for accidents or hospital bills as proof of physical injuries would be the most helpful pieces of evidence.
Afterwards, the personal injury lawyer sends a demand letter to the defendant. This is the establishment or the individual who caused the accident to happen. The demand letter contains the physical injuries sustained by the accident victim, who is also known as the plaintiff.
Lastly, the demand letter enumerates all the losses that were shouldered by the victim. These losses are called damages. The defendant will be asked to pay for these damages to compensate for the injuries received by the victim.
If the defendant decides to agree to pay the damages, your Cypress personal injury lawyer will set up a meeting between the two parties and their respective attorneys. And if both the plaintiff and the defendant agree to the conditions of the meeting, a settlement is reached. The case is closed.
However, if a settlement has not been agreed upon, the case moves to the court for trial. This is where your personal injury lawyer will make compelling arguments on your behalf. Evidence will be presented in court.
At the end of the trial, the jury will announce its verdict. If the defendant is found guilty, he or she will have to pay the damages as explained by the judge.
Thousands  Helped
Since being Founded in 2005
Cypress Personal Injury Law Firm Attorneys For a Fair and Just Compensation and Resolution
At Roxell Richards Injury Law Firm, you won't have to worry about a single cent. In fact, you won't have to worry about the financial cost of us taking your case. Rest assured that all cases we take on have the payment option of being on a contingency fee basis.
This means you will get the best representation you deserve so that you are properly compensated for all the injuries, medical bills, other expenses, and other non-financial losses you have incurred as a result of being a victim of an accident.
Yes, you read that right. Trust us when we say that we only have the best intentions in mind. We aim to give you proper representation, to fight for your rights and to give you a fair fight in court to ensure you receive the justice you deserve. Compassionate representation is at the heart and soul of Roxell Richards Injury Law Firm.
But our mission does not end the moment we win your case. We also want to ensure we give and contribute to our local community. We aim to reach out to the underprivileged, and we do so by regularly holding events that help teach the community about the law. We believe that individuals should be aware of their rights, so they will not be victims of those who want to exploit them.
At Roxell Richards Injury Law Firm, we ensure that everybody receives proper representation in court. We always provide the best legal service to all our clients. However, we envision a bright future here in Cypress, where all individuals are well aware of their rights as citizens of the United States of America.
Being armed with that essential knowledge means you will not be afraid of the law, but rather you are ready to use it as your tool in order to attain justice. Empowering ordinary individuals is the driving force behind our community work.
Contact our Cypress Personal Injury Law Firm for a Free Case Review
Accidents are devastating. They deal so much pain and suffering on victims. Victims have to deal with and recover from their physical injuries.
At the same time, they can be very distressing. Victims have to deal with medical treatment and lost days at work. Accidents can potentially easily wipe out your savings with all the added expenses. Worse, victims of accidents have to rearrange their lives after the accident, as they process the stress and trauma while also having to recover from their physical injuries.
Filing a personal injury lawsuit gives victims the agency that they need to assert their rights and seek the proper compensation that they are due. Ultimately, it is a fight for the justice that you and your loved ones deserve.
Accident victims based in the Cypress area need the expertise of a Cypress personal injury lawyer. Clients in Cypress need outstanding personal injury attorneys with knowledge and experience. Most of all, victims need a compassionate law firm that has their best interests as its top priority.
Get help from the best Cypress Injury Law Firm. Looking for personal injury lawyers or truck accident lawyers in Cypress, Texas? Call the Roxell Richards Injury Law Firm today and schedule a free consultation. You can reach us at 713-974-0388 or 1855-GETINJURYHELP
FREE CASE CONSULTATION
Enter your information below. We will reach out to evaluate your case.
RELATED
PRACTICE AREAS
Vehicle Accidents