Personal Injury Lawyer in Humble, TX
GET YOUR FREE CASE EVALUATION
Top-Rated Personal Injury Lawyers Humble
No doubt, recovering from physical injuries could be a stressful time for victims. In addition, they would also have to pass through several hurdles of filing paperwork after paperwork in order to get any kind of compensation from their insurance companies. And insurance companies might not exactly be the kind of establishments that do not have your best interests in mind.
Are you an accident victim based in the Humble area? This is when an experienced personal injury attorney can step in and help. A Humble TX personal injury lawyer is not only well versed in personal injury matters but is very knowledgeable in Texas law as well.
Because, guess what? As a personal injury victim, you do deserve rightful compensation for all your troubles, especially from all the medical bills and other financial expenses that you have accumulated as a result of the accident.
An established Humble personal injury law firm with many years of experience can give you the proper guidance and representation so that you could get the rightful compensation that you deserve.
Legal Services Offered By Our Firm in Humble
Indeed, you can definitely file your compensation claims on your own. However, navigating compensation claims from insurance companies could be quite tricky.
Instructions could be mixed up. Your documents might get lost in the sea of many pending compensation claims that also need to be attended to.
You might have to attend countless meetings that do not end in any kind of resolution in sight, deal with confusing technical jargon, and go through tedious processes that involve many trips to your insurance company.
With the experience of a personal injury lawyer in Humble, TX, your case may not be as minor as you think. The best step is to talk and meet with a good personal injury attorney first before you accept any settlement offers from your insurance company or the other at-fault party.
Do I have a Personal Injury Case?
Did you sustain property damage or physical injuries because of an accident? Suppose you were driving along the highway, and another car crashes into yours. It turns out the other driver was drunk, and his intoxication led to the accident. As a result, your vehicle got wrecked. This is an example of a property damage, which could be a personal injury case.
Let us go back to the previous example. Imagine the same situation. Your car sustained a lot of damage because of the accident caused by the drunk driver. At the same time, you feel an intense pain in your neck and shoulders immediately after the accident. You get rushed to the emergency room as soon as possible. It turns out, you also got severe whiplash injuries as a result of the accident.
Any kind of damage or harm sustained by the body is an example of physical injury. Physical injuries as well as damage to property are both examples of personal injuries.
What are people saying about us?
"I had a horrific accident and this attorney fought for me and my kids and I received a favorable settlement! I have delt with attorneys before but she and her office is different and they really care! Please call them and no one else they run the office like a well oiled machine!!"
"This is one of the best attorneys. I am a health care provider and doing business with this firm has been amazing! I would recommend them to anyone"
"The best lawyer you could ever possibly find for your case! SO BLESSED AND GRATEFUL to have found a lawyer that knows her stuff! No need to look any further you all…don't sleep on her…contact her now! What are you all waiting for?"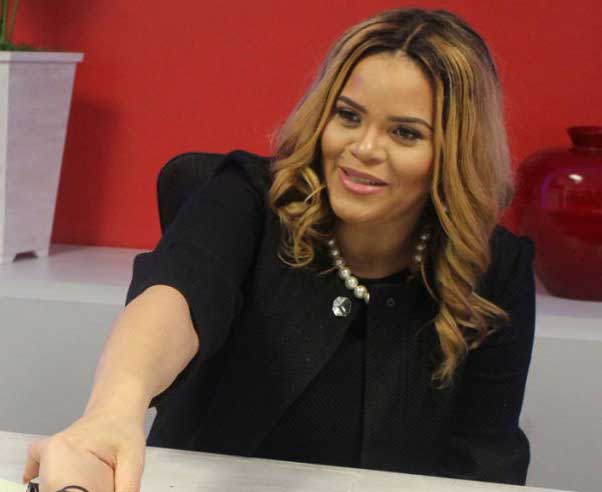 Personal Injury Cases in Humble Texas
Personal injury can happen in many different types of accidents. Some common types of accidents that can result in personal injury claims include car crashes, motorcycle crashes, and accidents involving large trucks, such as tractor-trailers. Unfortunately, some accidents can even result in wrongful death.
Workplace Accidents
There are many dangers when we're at work, which is why employers are encouraged to make the work environment safe. Each workplace is guided by standards set by the state.
The state regularly audits work environments such as construction sites, manufacturing warehouses, and offices. Despite that, there are still multiple accidents in workplaces in Humble.
If you were or your loved one was hurt at work, there may be missteps that your employer or company took that made your work environment unsafe. Whether it's due to negligence or deliberate action to save on costs, you have to fight for your right to proper compensation to make your employer accountable.
Aside from the compensation, you would be helping in ensuring that your company will make the workplace safer for you and your fellow employees. Some companies would like to cut corners and if they can get away with it, they will try. If you bring in a workplace accident lawsuit, you and your personal injury lawyer would ensure that they don't get away with it!
Motorcycle Accidents
Motorcycle accidents could be quite terrifying, as riders are more vulnerable. Car passengers somehow enjoy a bit of protection while being inside a completely covered vehicle. This is not an option for those who are riding motorcycles.
In addition, motorcycles tend to go at fast speeds. When speeding motorcycles crash, the injuries could get pretty severe.
That's why it is important that motorcycle riders wear appropriate protective gear and follow speed limits at all times. When an accident happens, motorcycle riders could get more severe injuries than those who are in an enclosed vehicle. Seek the help of an experienced personal injury attorney to get the justice that you deserve.
Child Injuries
Children need our utmost care. As such, when your child is injured due to negligence from a third party, it's crucial that you have the right representation to help you fight for them.
Whether the injury occurred in school, at the mall or shops, or at daycare, if someone who was in-charge of their care was negligent, they should be held accountable. By filing a child injury suit against them, they will identify the consequences of their actions.
Get help from compassionate and experienced child injury attorneys in Humble, TX. Help bring justice to your child's pain.
Truck Accidents
When we think of truck accidents, truck crashes are the first things that come to mind. Truck accidents could be pretty devastating and cause serious injuries.
When trucks crash into other vehicles, the results could be deadly. The Federal Motor Carrier Safety Administration reports that in 2019, there were an average of 1.12 fatalities for accidents that involved large trucks.
 Sometimes, trucks could also malfunction too. If trucks were defectively manufactured, these could cause serious harm on the road. If you know a truck driver who got into an accident that was caused by another person or a negligent manufacturer, it would be worthwhile to seek the services of an experienced personal injury attorney.
Vehicle Rollover Accidents
A vehicle or a car rollover occurs when a car loses its balance, causing it to roll on its roof. 
Vehicle rollovers do not need to involve a two-car collision to occur. Sometimes, driving into a ditch could cause the car to roll over. There are also times when the road gets so slippery that turning a curve could cause a vehicle rollover.
However, when a car crashes into another vehicle and causes a rollover, the consequences could be devastating. Occupants of the car could be severely injured. Some vehicle rollovers could even be fatal.
Causes of Humble Personal Injuries
Cause or personal injuries may vary depending on the accident.
A DUI accident is caused by a drunk driver who should not even be behind the wheel in the first place. A warehouse accident could be the cause of giving workers tasks that could be so strenuous, they result in permanent damage. A workplace accident could be caused by cutting corners on routine floor checks and machine maintenance.
It would be best to get the advice of an experienced personal injury lawyer to get to the root cause of the accident and to ensure that the at-fault party will give victims the proper compensation that they should get.
Ways a  Personal Injury Attorney Can Help
The personal injury lawyers who work at our personal injury law firm are brilliant and compassionate. They will form the best legal strategy and will assist you as you go about the investigation. They know all the legal options that you have at your disposal, and will readily advise you on the necessary steps that you need to take, from filing your compensation claim to defending you in court should you decide to go to trial.
The best part about having a Humble personal injury lawyer by your side? You are assured that you are not alone in your battle. And we at the Roxell Richards Personal Injury Law Firm can definitely assure you that we only have your best interests at heart.
At the same time, hiring a personal injury lawyer sends out a clear message that you are not to be bullied in settling for meager compensation. You know your rights as a personal injury victim, and you know that the person responsible for the accident should properly give you the correct compensation for your injuries.
Insurance companies would also think twice about resorting to cheap tricks in order to resolve your compensation claim as soon as possible. Knowing that a personal injury lawyer equipped with years of experience and knowledge will quickly deter them from giving you subpar compensation when you deserve so much more.
 Personal Injury Lawsuit Process in Humble, Texas
So what happens in a personal injury lawsuit? If you have decided to take your case to court, the first thing that you would have to do is gather evidence that support your personal injury claim.
Documents proving the extent of your injuries such as medical records will help establish that you have suffered bodily harm. If you got into a car accident, it will also be helpful to report the incident to the authorities at the soonest possible time. Obtain a copy of the police report, which will support your claim about the accident taking place.
Next, your personal injury attorney will draft a demand letter addressed to the individual or the establishment that caused the accident. In the trial, they will be referred to as the defendants, while the victim of the accident will be referred to as the plaintiff.
The demand letter informs the defendant of the accident, and more importantly, the personal injury sustained by the plaintiff. The demand letter also relays the losses that the plaintiff had to shoulder as a result of the accident. Financial expenses such as hospital bills, treatments, and medication are taken into consideration when computing the losses. Lost wages due to absence at work while the plaintiff is recovering from the injuries are also factored in.
The demand letter urges the defendant to compensate the plaintiff for the losses. If the defendant agrees to the terms of the demand letter, a settlement has been reached. If the case is not settled amicably between the two parties, it would then go to court.
During trial, your personal injury attorney will relay compelling arguments in your favor. Once the jury has come to a decision, the verdict will be announced. If the jury finds the defendant guilty, he or she will have to pay damages as compensation to the plaintiff. The judge will announce the amount in damages that the defendant will have to pay for.
Thousands  Helped
Since being Founded in 2005
Austin Personal Injury Law Firm Attorneys For a Fair and Just Compensation and Resolution
At Roxell Richards Personal Injury Law Firm, we are proud to say that not only do we hire the best lawyers, but we also hire the most compassionate ones.
This means that our lawyers are not just brilliant, they also have the heart to help the victims.
 This means you will get the best representation that you deserve, so that you are properly compensated for all the injuries, medical bills, other expenses, and other non-financial losses that you have incurred as a result of being a victim of an accident.
Contact our Humble Personal Injury Law Firm for a Free Case Review
Accident victims based in the Humble area need the expertise of an experienced personal injury lawyer serving Humble, Texas. Victims need top-notch personal injury attorneys who know the ins and outs of Texas law like the back of their hands. Most of all, victims need a compassionate law firm that has their best interests as top priority.
Do you know someone who was injured as a result of an accident? If you are looking for a lawyer in Humble, TX, call the Roxell Richards Personal Injury Law Firm. Our team of experienced personal injury attorneys will work with you to help you get the compensation that you deserve.
Get help from the best Humble Personal Injury Defense Law Firm. Call now and get a free consultation. You can reach us at 713-974-0388 or 1855-GETINJURYHELP. We're looking forward to help you!
FREE CASE CONSULTATION
Enter your information below. We will reach out to evaluate your case.
RELATED
PRACTICE AREAS
Vehicle Accidents