Top-Rated Pearland Personal Injury Lawyers
GET YOUR FREE CASE EVALUATION
The Pearland Personal Injury Lawyers
Are you an accident victim living in Pearland, Texas? Our Pearland personal injury lawyers can help you in your fight for justice and get the rightful compensation that you are due.
Victims suffer so much in the aftermath of an accident. Also, they have to worry about medical bills and lost wages from work. In fact, they would have to worry about their health and physical well-being because of their injuries.
But an experienced law firm in Pearland, Texas will help you get the assistance you need. And they will start from filing your compensation claim at your insurance company. Also, giving you the best representation for your personal injury case.
Legal Services Offered By Our Firm in Pearland
Victims who have to file a compensation claim can all agree that the process itself is very stressful. Let our Pearland personal injury lawyers help you out. 
We provide assistance to our clients who are filing their claims at insurance companies. This involves guidance in filling out forms as well as representation for when victims need to discuss matters with the insurance company.
We also provide proper representation in court if the victims decide to go to trial for their personal injury cases.
Do I Have a Personal Injury Case?
Personal injury cases involving physical injuries are most common. In fact, any kind of bodily injury caused by an accident can be categorized as a physical injury.
And examples of physical injuries include fractures, bone disorders, and paralysis, among other things.
In fact, if you know someone who is suffering from a physical injury due to an accident because of somebody else, seek legal assistance from top-notch Pearland personal injury lawyers.
What are people saying about us?
"I had a horrific accident and this attorney fought for me and my kids and I received a favorable settlement! I have delt with attorneys before but she and her office is different and they really care! Please call them and no one else they run the office like a well oiled machine!!"
"This is one of the best attorneys. I am a health care provider and doing business with this firm has been amazing! I would recommend them to anyone"
"The best lawyer you could ever possibly find for your case! SO BLESSED AND GRATEFUL to have found a lawyer that knows her stuff! No need to look any further you all…don't sleep on her…contact her now! What are you all waiting for?"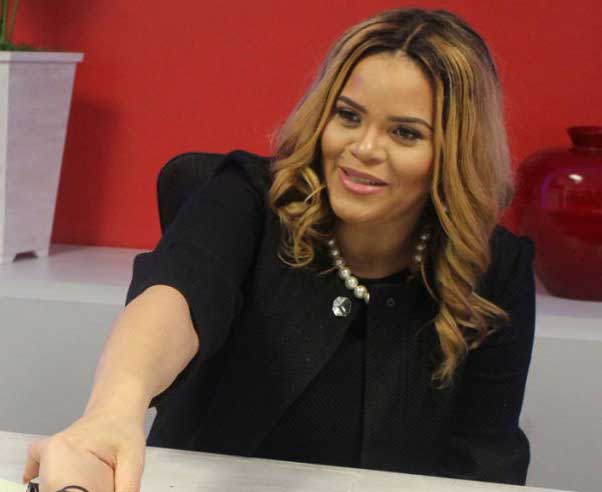 Personal Injury Cases in Pearland Texas
Personal injury can happen in many different types of accidents. Some common types of accidents that can result in personal injury claims include car crashes, motorcycle crashes, and accidents involving large trucks, such as tractor-trailers. Unfortunately, some accidents can even result in wrongful death.
Catastrophic Injuries
Catastrophic injuries are bodily injuries that are so severe, they can lead to permanent damage or disability. 
And examples of catastrophic injuries include amputation, spinal cord injuries, paralysis, head injuries, brain trauma, or loss of organ function.
Also, many accidents could potentially cause catastrophic injuries.
So, if you know a victim who is going through so much pain and suffering because of an accident, we highly recommend that you seek legal assistance from topnotch personal injury lawyers.
Car Accidents
Car accidents are a common occurrence in America, but that doesn't make them any less serious.
Also, victims of car accidents suffer from a wide variety of injuries, such as whiplash, fractures, and even organ damage. In fact, the worst car accidents could even lead to wrongful death.
Therefore, if you know a victim of a car accident, get in touch with an experienced personal injury lawyer for help.
Wrongful Death
Wrongful death occurs when an individual tragically dies because of an accident that is not by his or her own doing.
A wrongful death could be a result of a wide variety of situations. Incidents such as truck accidents, workplace accidents, and medical malpractice could all lead to wrongful death. 
In fact, the surviving family members of the victim of a wrongful death, such as parents, children, spouses, or siblings, can definitely file a claim on the victim's behalf.
Also, wrongful deaths cause so much pain and suffering, and it is important that justice is served. And Pearland personal injury lawyers could provide their legal expertise in this area.
Medical Malpractice
We trust doctors to give us proper care and treatment. But sometimes, when doctors fail in their professional obligation to treat their patients, tragedy happens.
Also, medical malpractice occurs when a doctor gives the wrong diagnosis or treatment to the patient, causing harm.
This causes the victims much pain and suffering, as not only were they treated in the first place, but they also have additional serious conditions to worry about.
And a John Hopkins study in 2018, reveals that medical malpractice is the third leading cause of death in the U.S. Therefore, if you know someone who was a victim of medical malpractice, seek help for a personal injury law firm to get justice.
Pedestrian Accidents
Suppose a person is crossing the street. Suddenly, a car speeds out of nowhere despite the red stop sign on the traffic light. The car hits the individual, causing  physical injury. 
This is an example of a pedestrian accident. These accidents happen when the victim is seriously injured by a road motor vehicle. Common pedestrian accidents involve people crossing the street or even waiting by the bus stop.
These victims usually sustain severe bodily injury as a result of the accident. Also, cases involving pedestrian accidents need the help of experienced personal injury lawyers to get justice for the victims.
Causes of  Pearland Personal Injuries
One driving factor behind accidents that cause personal injuries is negligence.
And now, let us take a look at one situation. A person enters an establishment that has a wet area. Also, there were clearly no visible signs indicating that the floor is wet. And with the customer, unaware, slips and falls because of the wet floor. As a result, the victim gets a broken hip as a result of the accident.
In this situation, the victim has sustained physical injuries. And this is because of the failure of the establishment's owner to keep the property safe for its clients. The establishment owner could be found negligent and liable for the physical injuries.
Ways a  Personal Injury Attorney Can Help
Catastrophic injuries, such as brain injuries and spinal cord injuries, can have a lifelong impact on a person's health and well-being. An adept catastrophic injury lawyer can assist by:
Investigating the cause of the injury;

Working with medical experts to assess the extent of the injury;

Calculating the full cost of medical treatment and ongoing care;

Negotiating with insurance providers and other case participants; and

Representing the injured person in court if necessary.
 Personal Injury Lawsuit Process in Pearland, Texas
The personal injury lawsuit will be filed in the state trial court. A date will be set, giving both parties time to prepare for the trial.
In fact, your Pearland, TX personal injury attorney will advice you to gather evidence regarding the accident. And even as well as the extent of your personal injuries. Because this is to make sure that you have copies of official documents such as police reports and hospital records.
And during trial, your personal injury lawyer will represent you in court. He or she will argue in your favor and provide the evidence that you have gathered. After the lawyers of both the plaintiff and the defendant are finished with their closing arguments, the jury will decide the verdict. 
Therefore, if the verdict finds the defendant guilty, that means you have won the case. And the judge will order the defendant to pay damages as compensation.
Thousands  Helped
Since being Founded in 2005
Pearland Personal Injury Law Firm Attorneys For a Fair and Just Compensation and Resolution
At Roxell Richards Personal Injury Law Firm, we believe in giving our clients the most compassionate payment option available. That means you won't have to worry about financial cost of our legal services while we are preparing for your case. We have a payment option for victims of personal injuries, which is the contingency fee basis. 
Contingency fee basis is when you don't have to pay any costly retainer fees or even hourly fees. What happens instead is that a portion of your settlement amount would be deducted to pay for our legal services.
This is a better and compassionate deal because you don't have to keep spending the money just so you can get the right compensation that is due to you. Additionally, you'll be comforted with the knowledge that your law firm will do everything to be able to win your case.
Contact our Pearland Personal Injury Law Firm for a Free Case Review
Accident victims who are living in Pearland, Texas need excellent personal injury attorneys with knowledge and experience on Texas state law. More importantly, victims need a compassionate law firm that prioritizes their best interests.
Have you or any of your family members or friends been involved in an accident? Start your journey to get the right compensation by taking a free consultation with Roxell Richards Personal Injury Law Firm.
FREE CASE CONSULTATION
Enter your information below. We will reach out to evaluate your case.
RELATED
PRACTICE AREAS
Vehicle Accidents