Houston Vehicle Rollover Accident Lawyer
Get Your Free Case Review
in just 15 seconds, no upfront fee!
"No matter how big or small your injury is, we are committed for fighting justice the same" -Attorney Roxell Richards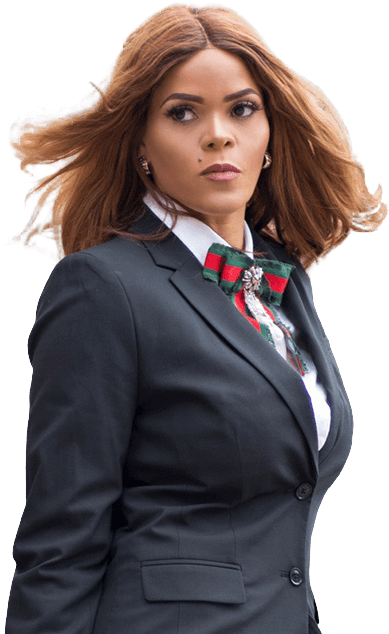 HOUSTON VEHICLE/CAR ROLLOVER ACCIDENT LAWYER
Being in a car accident could be traumatizing. Car accident injuries could range from minor scratches and whiplash to severe physical harm. At the same time, the emotional distress of being in a car accident could lead victims to isolation. Moreover, feeling fright, and fearful most of the time.
There are many types of road vehicle accidents, such as truck accidents and motorcycle accidents. In the same way, car accident cases vary. There are car crashes, accidents from driving under influence, and vehicle rollovers. Having injuries in a car accident is already tough in itself. But vehicle rollovers could inflict a lot of pain and suffer on victims. And in addition to dealing with such a traumatic experience.
But at this point, you might be wondering what exactly sets vehicle rollovers apart from your usual car accidents. Read on to find more about it below.
WHY SHOULD YOU HIRE A VEHICLE/CAR ROLLOVER ACCIDENT ATTORNEY?
Certainly, going through the experience of a vehicle rollover  accident is indeed a traumatic event. Also, aside from dealing with the trauma, you need to face realities such as physically recovering from any injuries or afflictions caused by the accident. And then, you also have to deal with real-world problems such as paying for the bills that are stacking up–whether it's for your medical treatments or repairs.
But in reality, not everyone has enough money to be able to deal with the effects of a vehicle rollover accident. And this is without processing their claims with their insurance company. Also, another sad fact of the reality is that dealing with insurance companies can be a burden, as well. In fact, the process of reimbursing victims for their losses with your insurance can be tedious with complications.
Also, a great help with all these complications is hiring a good vehicle rollover accident attorney with professional experience. And you may think you don't need one because you don't expect to go to court. But representing you in court is not the only thing a vehicle rollover accident attorney can do for you.
Furthermore, one of the major actions your accident attorney can do is to negotiate with the insurance company. And whether it's having discussions with your or the other's insurance company, having someone knowledgeable about the vehicle rollover accident law can help you get the right compensation for you. Also, having someone you can rely on to discuss legal matters lessens the additional pressure. And even minimizes the anxiety of having to deal with matters you are not familiar with.
Nonetheless, as an attorney, he or she can represent you in court, should your vehicle rollover accident case escalate to that. But, before that even happens, it's better that you already hire a personal injury lawyer. Also, your lawyer can help you with paperwork, negotiations, and court appearances.
What is a vehicle rollover?
A vehicle rollover occurs when a  vehicle is suddenly and forcefully tipped over to its side. Or it is completely flipped over its roof as a result of a car accident. Imagine your car flipping over at 90 degrees. And passengers could sustain serious injuries not just from the sudden impact but also from the crushing blow of the vehicle, pinning them over to one side. Due to its nature, vehicle rollovers could be really frightening and very fatal as well.
A report from the United States Department of Transportation's National Center for Statistics and Analysis Research and Development reveals that there were 9,873 deaths from vehicle rollover accidents in the year 2000.
In the same year, 3,324 deaths from SUV rollover crashes were reported. 2/3 of the fatalities were found to be the drivers.
At what speed will a car flip over?
Speed, in general, could be a huge factor in car accidents. The United States National Safety Council reports that in 2020, speeding caused 29 percent of all car accident deaths in America. The agency estimates that the proportion is equivalent to about 30 deaths per day.
There is no quick and easy way to calculate the exact speed that will cause a vehicle to tip over. Because the figure involves taking into consideration a variety of factors. For example, the vehicle weight, as well as the weight of its occupants.
FREE CASE CONSULTATION
Enter your information below. We will reach out to evaluate your case.
FREQUENTLY ASKED QUESTIONS
What is one of the causes of vehicle rollovers?
Vehicle rollovers happen when the car loses its balance, and there are many ways that could cause that. For example, if someone is driving on severely slippery roads and makes a turn, it could result in the vehicle tipping over or rolling over. Objects on the road such as rocks, ditches, or other things could also cause vehicle rollovers.
At the same time, vehicle rollovers could occur when one car crashes into another, causing the vehicle to flip on its roof.
What vehicles are most prone to rollover?
The Department of Transportation reveals that there are actually vehicles that are likely to be involved in vehicle rollover accidents. Light trucks were found to be prone to rollover accidents compared to passenger cars such as sedans.
In addition, based on data among those who were involved in vehicle rollover accidents, the study found that injuries tend to be more fatal when light trucks were involved in rollover accidents. The same research reveals that while rollover crashes occur in passenger cars as well, the injuries were not as severe as compared to those in light trucks.
In 2000, only 2 percent of passenger cars were involved in vehicle rollover accidents. Within this 2 percent figure, 15 percent were categorized as fatal. However, the statistics for light tricks seem to be much higher. 4 percent of car crashes involving light trucks were vehicle rollover crashes. The fatality rate for these accidents was revealed to be 26 percent.
At this point, you might be wondering what exactly kinds of light trucks are prone to vehicle rollover accidents. According to the Department of Transportation report, SUVs and pickup trucks were found to be the most likely types to get involved in vehicle rollovers.
Fatal rollovers for SUVs were found to be 36 percent, while the number was slightly lower for pickup trucks. 24 percent of vehicle rollover accidents in 2000 were categorized as fatal.
What is a rollover crash?
A rollover crash occurs when a vehicle is flipped over to its side or roof. According to Consumer Reports, it could happen at any given moment provided that the right circumstances are met.
For example, a vehicle could tip over or rollover when it loses its balance as it rounds a curve. It could also be caused by external factors such as when a vehicle, for example, swerves into a curb.
What injuries can you get from a flipped car?
Vehicle rollovers can be quite a traumatic experience, especially for the passengers involved. At the same time, injuries sustained from vehicle rollovers could vary. And these may depend on the conditions of the car accident. But some very fortunate occupants are able to survive their car rolling over. And miraculously just receive minor injuries such as cuts or bruises, as a result.
However, these seem to be more of an exception. Surviving a vehicle rollover relatively unscathed is quite rare. More often than not, car passengers in a vehicle rollover sustain rather serious injuries.
Common vehicle rollover injuries include damage sustained by the head, neck, and shoulders. The neck and head are pretty sensitive areas of the body, as injuries sustained could affect other body parts as well.
For example, if the neck sustains severe damage from whiplash, other areas of the body could be greatly affected as well, such as the spine and shoulders. A spinal injury could be quite catastrophic. Because it could lead to other issues such as paralysis and loss of organ function.
In addition, injuries sustained by the head could also affect the brain as well. Brain injury is another type of catastrophic injury. Because severe brain trauma could lead to problems in speech, memory, and executive function. These problems severely affect one's daily life.
Another common injury from vehicle rollover is broken bones or fractures. Because vehicle occupants could get pinned down during the impact. And this is because of the weight of the vehicle pressing upon them. Some vehicle rollover victims could also have no option but to get an amputation. But only if one of both limbs has been severely damaged.
Physical injuries sustained from a vehicle rollover could be more severe and even life-threatening. But only if the passengers did not use their seatbelts. While no one could predict when a vehicle accident or a vehicle rollover could occur, it is of utmost importance to exercise caution at all times. Make sure that all the adults in the car are fastened to their seatbelts. And most importantly, children are properly tethered to their respective car seats.
At the same time, make sure that you do not overload your vehicle, like putting in too much luggage. And this is especially on the roof of your car. Vehicle rollovers occur when a car loses its balance. Make sure that the car's occupants do not exceed the prescribed vehicle weight limit. While we cannot avoid external factors such as slippery roads, ditches, or other outside objects that could cause the vehicle to tip over or rollover.
ASK A LAWYER
PODCAST
Listen now to get commonly asked vehicle rollover accident questions!
VEHICLE ROLLOVER ACCIDENT EPISODES
Listen now to get commonly asked vehicle rollover questions!
DOWNLOAD OUR
FREE AUTO
ACCIDENT GUIDE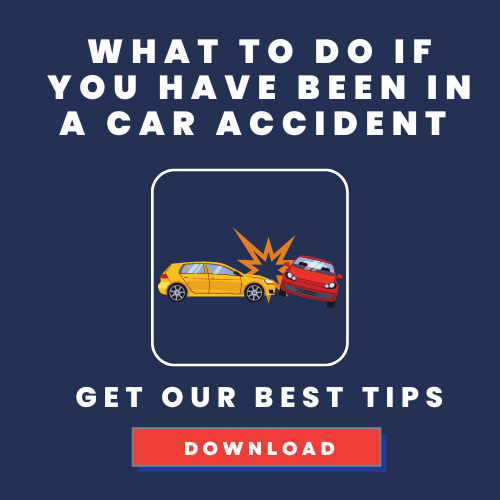 TOP QUESTIONS | VEHICLE ROLLOVER ACCIDENT
What are the chances of surviving a rollover accident?
The same report from the Department of Transportation reveals that vehicle rollovers are likely to cause fatalities in comparison to car accidents that did not involve rollovers. But in 2000, deaths from vehicle rollover crashes amounted to 20 percent of total fatalities from all car crashes in America.
Who is at fault on a rollover accident?
It really depends on the situation. And somehow, single-car rollovers could occur when a vehicle loses its balance without getting hit by another car.
However, if a car rolls over as a result of the impact of another vehicle ramming into it, then there could be an at-fault party in that scenario.
What should victims do?
Victims of rollover accidents are well within their rights to file a car accident claim if the rollover was from another party.
And it is to their great advantage if victims approach law firms that specialize in personal injuries. Indeed, having a good personal injury attorney will help victims get the maximum compensation that they deserve. After all, injuries from a rollover accident could be pretty serious, and victims need compensation for their medical bills and incur other financial losses because of the car accident.
In fact, personal injury attorneys will help victims at every stage of their lawsuit against the at fault party. And they will help you gather evidence to strengthen your case. For example, police reports, proof of property damage, and hospital bills.
And you have concerns about insurance adjusters? Well, vehicle/car rollover lawyers also assist victims in discussing compensation claims with insurance companies.
Got into a car accident at Houston?
Vehicle rollovers could be quite a horrible experience. And it is even more disheartening if the accident was from a negligent party.
Do you know someone who is a victim of vehicle rollovers? Are you a survivor of a vehicle rollover accident? But if you live in the Houston area, you don't have to suffer alone. Let the Roxell Richards Personal Injury Law Firm help ease your burdens.
Because victims of rollover accidents already have a lot on their plates. In fact, so let us help you! And hiring a Houston car accident lawyer on your side will help you get the proper compensation that you deserve. Also, deal with a Houston car accident lawyer on your side so insurance companies will give you the time of day.
In fact, Roxell Richards Personal Injury Law Firm has a team of exceptional Houston car accident attorneys. And they are attorneys that readily help victims in filing a personal injury lawsuit. Need help with compensation claims? Filing a Houston car accident lawyer on your side will make things much easier for you.
And sure, there may be a lot of days that you need to dedicate to preparing your case.  But you are not alone. We are working with you. Rest assured that you work with a Houston car accident lawyer on your side.
Because at Roxell Richards Personal Injury Law Firm, our clients are our top priority. Also, we only have your best interests in mind. And so we work with the goal of winning your case. But also getting you the proper compensation that you deserve.
In fact, give us a call right now for a free consultation. And you may reach us at our local phone number (713) 974-0388 or through our toll-free hotline at 1-855-GOT-INJURED.
LEARN YOUR VEHICLE ROLLOVER ACCIDENT RIGHT NOW!
Don't face a vehicle rollover accident alone. Roxell Richards Injury Law Firm has 15+ years of experience fighting for compensation and justice. Call us now.
$3 Million
SETTLEMENT
CAR ACCIDENT
$550,000
SETTLEMENT
MOTORCYCLE ACCIDENT
$600,000
SETTLEMENT
TRUCK ACCIDENT
$541,329
JURY VERDICT
MINOR CAR ACCIDENT
RELATED
PRACTICE AREAS
Vehicle Accidents