Personal Injury Attorney in Spring, TX
GET YOUR FREE CASE EVALUATION
Top-Rated Personal Injury Lawyers Spring
Have you experienced personal injury before? Maybe you were a victim of an accident that was due to someone else's negligence.
Are you an accident victim living in Spring, Texas? A personal injury lawyer in Spring can help you attain justice as well as the compensation that you deserve. As a personal injury victim, you do deserve the proper compensation for all your troubles, especially from shouldering all the medical bills and lost wages because of the accident. 
An established law office in Spring, Texas will help you get the assistance you need: from filing your compensation claim at your insurance company to giving you the best representation for your personal injury case.
Legal Services Offered By Our Firm in Spring
Filing a compensation claim on your own can be very tedious and very taxing. You would have to go through hoops at the insurance company, only to learn that they wouldn't give you the light of day.
There are many documents to fill up and confusing processes. Eventually, when you do hear from them from what might seem like forever, you learn that you are given a paltry compensation that is way below than what you initially asked for.
Sadly, it is common practice for insurance companies or even the at-fault party to do this. Victims with minor injury cases are usually offered to settle with a very lowball compensation. 
Without any guidance from a Spring personal injury lawyer, you may not be able to get the rightful compensation amount that you deserve. These excellent and compassionate lawyers will assist you in filing your compensation claim as well as guide you in properly filling up the documents required by insurance companies.
Should you decide to take your case to court, our topnotch Spring personal injury attorneys will give you the best representation during the course of the trial. This involves gathering proper evidence and coming up with the best legal strategy so you can win.
Do I Have a Personal Injury Case?
When people think of personal injury, they usually equate it with physical injury. A physical injury is harming or damaging the body in any way.
For example, victims of a slip and fall could get hurt from the accident. If the victim sustains a broken leg, arm fractures, or a broken hip from the accident. In fact, he or she was suffering from a form of physical injury.
There is another form of personal injury, and that is damage to property. Let us take a look at another situation. An obviously intoxicated individual gets behind the wheel and crashes into a house.
After damaging the walls, and the occupants of the house being unable to live there due to the car wreck. This is an example of damage to property, which is another kind of personal injury.
If you got into an accident due to someone else's negligence and had physical injuries or property damage as a result, then you might have a personal injury case.
What are people saying about us?
"I had a horrific accident and this attorney fought for me and my kids and I received a favorable settlement! I have delt with attorneys before but she and her office is different and they really care! Please call them and no one else they run the office like a well oiled machine!!"
"This is one of the best attorneys. I am a health care provider and doing business with this firm has been amazing! I would recommend them to anyone"
"The best lawyer you could ever possibly find for your case! SO BLESSED AND GRATEFUL to have found a lawyer that knows her stuff! No need to look any further you all…don't sleep on her…contact her now! What are you all waiting for?"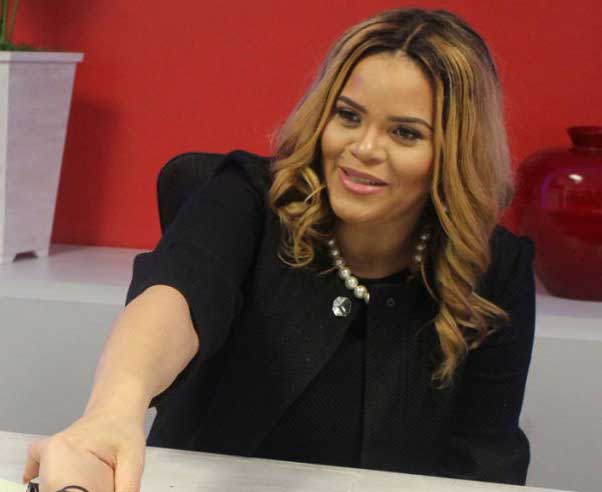 Personal Injury Cases Won by Top Spring Law Firms
Personal injury can happen in many different types of accidents. Some common types of accidents that can result in personal injury claims include car crashes, motorcycle crashes, and accidents involving large trucks, such as tractor-trailers. Unfortunately, some accidents can even result in wrongful death.
Slip and Fall Accidents
When owners of establishments open their properties to the public, they should ensure that their place of business is safe for everyone.
This means that signs and warnings should be in place if the property has uneven ground. There should be no obstructions on the floor (such as cable wires, for example) that could potentially cause customers to lose their balance.
If the staff are in the midst of cleaning the area, they should make wet floors inaccessible by properly cordoning them away from visitors. There should be clearly visible signs that the area is wet and should be avoided at all costs to prevent accidents from happening.
What is the reason behind such due diligence? Business or property owners have a responsibility to maintain their establishments safe for everyone entering the premises. If somebody gets into an accident because of wet floors or uneven surfaces, they could be held liable for the physical injuries.
Usual accidents like slip and falls are from areas with poor maintenance. A slip and fall occurs when a person loses his or her balance and slips on the floor, causing the individual to get hurt and fall.
Industrial Accidents
There are some workplaces that could be more dangerous than others. Workers in the construction industry, for example, tend to have riskier jobs in comparison to others.
The same goes for workers in factories that handle potentially dangerous chemicals. They should be able to protect themselves with the proper gear and equipment when they are exposed to such sensitive materials. This is to ensure that the workers are far from harm while they are carrying out their duties at work.
If the employer decides to cut corners on safety, accidents could happen as a result. Physical injuries from industrial accidents could be quite catastrophic, meaning they are usually severe and permanent.
Wrongful Death
Wrongful death occurs when an individual unfortunately passes away because of an accident from somebody else's negligence.
A wrongful death could be a result of a wide variety of accidents: truck accidents, motorcycle accidents, industrial accidents, and even elevator accidents.
The surviving family members of the victim of a wrongful death are encouraged to file a claim on the victim's behalf. Wrongful deaths are very tragic, and it is important to serve justice. Personal injury lawyers could provide lots of help in this area.
Workplace Accidents
Employers have the responsibility to ensure that the workplace is safe for all employees. Due diligence is a high requirement from business or property owners, the same goes for employers as well.
This means safety protocols should be in place. Employees should be aware of the company's safety measures, and assigning point persons to regularly check the workplace and all its equipment to ensure that everything is running smoothly.
At the same time, employers should value the welfare of their workers at all times. This involves prioritizing the health and safety of workers over profit and productivity.
Workers should not be instructed to lift heavy cargo without the proper protective gear and equipment. In fact, they should not be instructed to work so fast that they injure themselves in the process. Also, workers subject to such backbreaking work get permanent injuries as a result, such as musculoskeletal disorders.
There are so many accidents that could happen in the workplace such as falling objects and machine malfunction. Workers could get amputated and lose limbs because of such negligence. And if they get injured while carrying out their duties for work, the employer should be held liable.
Truck Accidents
Trucks are indispensable in this modern economy. The demand for goods will always grow, and so does the preference for fast deliver of goods. Trucks certainly make this possible.
However, trucks could get into all sorts of accidents if people are not being careful. An improper maintenance of a truck poses great danger on the road. It could also cause harm to the driver. In 2020, it has been reported that Texas had the most truck accident fatalities in the entire country. 
Truck accidents could also involve vehicle collisions, which could often result in catastrophic injuries, given the size and weight of trucks.
Causes of Spring Personal Injuries
Accidents are usually due to the liable party who has been negligent in his or her duty.
For example, a slip and fall accident is usually from failure of a property or establishment to keep the premises safe for clients.
When a patient gets seriously ill as a result of medical malpractice, the doctor could be found negligent for failing to give the proper treatment.
When a car accident occurs because one of the drivers was not observing traffic rules, then that person could be found liable for the victim's injuries.
There are many reasons why accidents happen. If you are a victim of an accident and is suffering from personal injury, it would be best to get the advice of an excellent personal injury lawyer to find out the cause or who is the at-fault party in your accident.
Ways a  Personal Injury Attorney Can Help
Personal injury lawyers who work at our personal injury law firm are smart, diligent, and compassionate. They have a heart towards helping victims, so they ensure that those suffering from personal injuries get the rightful compensation that they are due.
Our Spring, TX personal injury attorneys assist victims in their compensation claims. This involves giving advice during the filing process as well as representation when the victim needs to meet with the insurance company.
Our excellent personal injury attorneys are also more than ready to represent you in court if you decide to go to trial. They will form the best legal strategy and will assist you as you go about the investigation. Also, they will prepare compelling arguments in your favor, with the support of a strong evidence. In fact, they know all the legal options that you have at your disposal, and they will advice you which path would be best to take regarding your case.
The best part about having a Spring personal injury lawyer by your side? You have the assurance that you are not alone in your battle. And we at the Roxell Richards Personal Injury Law Firm can definitely assure you that we are by your side until we win your case.
 Personal Injury Lawsuit Process in Spring, Texas
Once a trial date has been set, your Texas personal injury attorney will assist you in gathering evidence while the investigation of your case continues. Make sure that you keep a copy of official documents that are about the accident, such as police reports and hospital records, as they will be helpful evidence.
There will be a period of information sharing between the plaintiff and defendant prior to the trial. This is where the exchange of evidence happens between the two parties.
At trial, your personal injury attorney will represent you in court. He or she will present evidence and make arguments on your behalf. After the closing statements of both lawyers, the jury will make a decision. If the jury decides in favor of the accident victim who is referred to in court as the plaintiff), the judge will announce the damages that the defendant has to pay the plaintiff for compensation.
Thousands  Helped
Since being Founded in 2005
Spring Personal Injury Law Firm Attorneys For a Fair and Just Compensation and Resolution
At Roxell Richards Personal Injury Law Firm, you won't have to worry about hourly fees or pricey retainer fees for our legal services. We believe that the suffering of the victims are already enough. In fact, they should not worry about the financial costs of their case. We highly assure you that all cases that we take on have the payment option of being on a contingency fee basis.
What is a contingency fee? Simply put, we get a percentage of your compensation once the case is over. This means you will get the best representation that you deserve, because we aim to win.
Yes, you read that right. Trust us when we say that we only have the best intentions for our clients. We aim to give you nothing but the best representation, so you can receive justice that you deserve. At the heart and soul of Roxell Richards Personal Injury Law Firm is compassionate representation.
FREE CASE CONSULTATION
Enter your information below. We will reach out to evaluate your case.
RELATED
PRACTICE AREAS
Vehicle Accidents