Clear Lake Personal Injury Lawyer
GET YOUR FREE CASE EVALUATION
Clear Lake Personal Injury Attorneys
Are you an accident victim living in the Clear Lake area? This is when a Clear Lake personal injury lawyer can step in and help.
As a personal injury victim, you deserve rightful compensation for all your troubles, especially for all the medical bills and other financial expenses you have accumulated due to the accident.
An established Clear Lake personal injury law firm with many years of experience can give you the proper guidance and representation to get the rightful compensation you deserve.
Legal Services Offered By Our Firm in Clear Lake
At this point, you might be thinking why it is important for you to have a Clear Lake personal injury lawyer by your side while you file for compensation claims.
Imagine the mental load of someone who has to go through the hurdles of filing compensation claims while recovering from physical injuries. And what could be most frustrating is, after going through all the hoops, you are devastated to find out that you are unable to get the correct compensation that you deserve.
And that is why having a personal injury lawyer in Clear Lake, TX is not only important for your case but also for your peace of mind. Your personal injury lawyer will guide you every step of the way as you go through the tedious process of filing a compensation claim.
Do I Have a Personal Injury Case?
Have you been in an accident because of someone else's fault? Perhaps a car crashed into your vehicle. Or you were standing at the bus stop when a drunk driver suddenly hit you out of nowhere.
 The other party could be held liable if you sustained physical injuries because of the said incident. If you find yourself in the unfortunate situation of being an accident victim, get the help of a personal injury lawyer.
Your Clear Lake personal injury lawyer will guide you through the entire process and represent you so you can get the compensation you deserve.
What are people saying about us?
"I had a horrific accident and this attorney fought for me and my kids and I received a favorable settlement! I have delt with attorneys before but she and her office is different and they really care! Please call them and no one else they run the office like a well oiled machine!!"
"This is one of the best attorneys. I am a health care provider and doing business with this firm has been amazing! I would recommend them to anyone"
"The best lawyer you could ever possibly find for your case! SO BLESSED AND GRATEFUL to have found a lawyer that knows her stuff! No need to look any further you all…don't sleep on her…contact her now! What are you all waiting for?"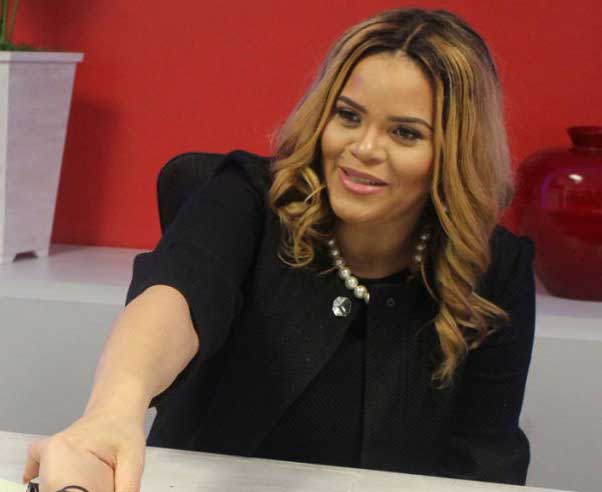 Personal Injury Cases in Clear Lake
There are many kinds of personal injury cases. Here are examples of personal injury cases that we handle. Below are some of the practice areas by our topnotch accident attorneys:
Slip and Fall Accidents
Slipping and falling can lead to serious injuries. Most accidents could cause disabilities requiring long-term treatments such as surgeries and therapy sessions.
Even if the accident happened in your home, you could still get compensation from your insurance company. For processing your claim, your insurance company will conduct an investigation. Having a personal injury lawyer on your side will ensure you can keep them in line and get the right compensation.
If the accident happened outside your home and there was a negligent party, you should also talk to a lawyer. And this may qualify you for a premise liability case. This would mean that the property owner may be liable to pay for your economic and non-economic damages.
Construction Accidents
Working in construction is a risky business. That is why it is important that companies observe proper safety procedures at all times.
However, a company that does not prioritize the safety and wellbeing of its employees could cut corners. Routine checks might not be conducted, and workers might not get the proper protective gear or appropriate equipment that they need to use when going about their tasks.
When an accident occurs at a construction site because of the negligence of the employer, workers could get seriously hurt. Construction workers could get fractures, amputations, or lifelong disabilities as a result.
Trucking Accidents
When trucks crash into other vehicles, the damage could be quite severe. There could be property damage as a result of the crash.
Worse, victims of trucking accidents could sustain catastrophic injuries. Sometimes, it could even lead to wrongful death.
We highly encourage the injured party of a truck accident to seek legal representation to get the justice and compensation that they are due.
Car Accidents
Car accidents happen quite a lot here in Texas. There are many reasons why car accidents occur.
Sometimes, a car crashes into another because one of the drivers drank too much alcohol. There are accidents that involve cars flipping or rolling over because of a ditch on the road that went unnoticed. There are also car accidents involving irresponsible drivers who do not obey traffic safety rules, causing harm to other vehicles.
No matter the reason, all auto accidents can be quite traumatic to the victims involved. Physical harm from motor vehicles could range from whiplash to more grave injuries such as brain damage or paralysis
That is why it is important that the injured party seek help from personal injury lawyers. Not only do they deserve justice, but they also need to get properly compensated for their pain and suffering.
Dog Bites
Our furry pals make great companions, and they make the burden of day to day living a little bit easier. In fact, there are studies that reveal how dogs are able to lessen stress and improve their humans' wellbeing.
Having that said, dog owners should make it a point to take proper precautionary procedures when handling their pets. They should ensure that the dog's rabies vaccinations are up to date. Dogs should be properly leashed when they are being taken out for a walk. Lastly, owners should ensure that their dogs are properly socialized so they would not get anxious and bite other people.
Dog owners could be found liable if their pets harm passersby or other people. Rabies is a serious disease that could lead to death. If an infected dog manages to bite another person, it could lead to fatal consequences.
That's why it is very important that dog owners are responsible, so that their pets will not harm other people.
Causes of Clear Lake Personal Injuries
Causes of Clear Lake personal injuries vary depending on the type of accident. Workplace accidents usually occur if the company does not observe proper safety procedures and disregard the safety of its workers.
Road vehicle accidents could be caused by a variety of factors. Sometimes, an irresponsible driver crashes into another vehicle, causing it to tip over. There are many cases of drunk individuals getting behind the wheel, causing devastating injuries to their victims.
Filing a Personal Injury Lawsuit in Clear Lake with the Help of a Clear Lake Personal Injury Law Firm
If you have been injured in an accident, you may want to consider filing a personal injury lawsuit. To do so, you will need to work with an Clear Lake personal injury lawyer. Filing a personal injury lawsuit can be a daunting and complex process, but with the help of an experienced Clear Lake personal injury law firm, you can pursue the compensation you deserve.
Here are the steps involved in filing a personal injury lawsuit in Clear Lake:
Seek Medical Attention
The first and most important step in the aftermath of an accident is to seek medical attention. Even if you don't think your injuries are severe, it's essential to get checked out by a healthcare professional. Not only is it important for your health, but it can also provide crucial evidence for your case.
Contact a Clear Lake Personal Injury Law Firm
The next step is to contact an experienced personal injury defense law firm in Clear Lake. They can provide legal guidance and help you understand your legal options. During your initial consultation, they will review the details of your case and determine whether you have a valid claim.
Investigation and Evidence Collection
Once you have hired an attorney, they will begin investigating the details of your case. This may include gathering medical records, police reports, and witness statements. To develop a compelling case, they may also collaborate with accident reconstruction specialists and other professionals.
Negotiation or Litigation
After the investigation is complete, your attorney will determine whether to pursue a settlement or take the case to court. In many cases, a settlement can be reached outside of court through negotiation with the defendant's insurance company. If a settlement cannot be reached, your lawyer will file a lawsuit on your behalf and represent you in court.
Settlement or Verdict
If a settlement is reached or a verdict is awarded in your favor, you will receive compensation for your injuries and damages. This may include medical bills, lost wages, pain and suffering, and other related expenses.
Ways a Clear Lake Personal Injury Attorney Can Help
Consulting with your Clear Lake personal injury lawyer would definitely ease the burden. Lawyers in our personal injury law firm are all equipped with proper legal education and training, so they will help you deal with all the technical and legal matters that need to be addressed when filling up forms and other kinds of documentation.
At the same time, the personal injury lawyers who work at our personal injury law firm are brilliant and compassionate. They will form the best legal strategy and will assist you aa you go about the investigation. They know all the legal options that you have at your disposal, and will readily advice you on the necessary steps that you need to take, from filing your compensation claim to defending you in court should you decide to go to trial.
Personal Injury Lawsuit Process in Texas
First, victims should make sure that they make a report and file a timely claim. The statute of limitations in Texas for most personal injury cases is usually two years from the date of the accident. If victims fail to take action on time, they would not be able to get any compensation.
Once victims decide to take legal action, their personal injury lawyers will draft a demand letter. The letter is addressed to the person who caused the accident, who is also known as the defendant.
If the defendant agrees to the conditions of the demand letter, a settlement will be reached and the case is over. If there is no agreement reached by both parties, then the case will go to trial.
Your personal injury lawyer will make a case for you in court by providing brilliant arguments that are backed by strong evidence. If the jury decides in favor of the victim or the plaintiff, the defendant will have to pay the damages as instructed by the judge. These damages are the compensation for the losses that the plaintiff has suffered as a result of the accident.
Thousands  Helped
Since being Founded in 2013
Clear Lake Personal Injury Law Firm Attorneys For a Fair and Just Compensation and Resolution
Some personal injury law firms demand that their clients pay high retainer fees and other hourly fees in order to get the job done. Now, while winning you case is all well and good, you don't need additional fees on top of the medical expenses and other bills that you have shouldered as a result of the accident.
You also have to consider the many hours that you need to dedicate to prepare for your personal injury lawsuit, your daily cost of living, and all the lost wages. Before you can even get your proper compensation, you might not have enough funds and budget left for you day to day expenses.
Having your personal injury lawyer represent you on a contingency fee basis means you are not required to pay any upfront or hourly fees. Instead, you will pay once your case has been resolved and you are already able to receive the correct compensation that your are due. A part of your settlement amount would then be deducted as payment for our legal services.
This is a better and compassionate payment option because you don't have the burden of taking on additional fees on top of your current expenses. That means you won't have to keep spending money in order to get the proper compensation that you deserve. At the same time, have peace of mind that your personal injury attorney will fight for your best interests and will work towards giving you the correct compensation that you are due.
And in case you are wondering what paying on a contingency fee basis means, it is plain and simple. At the Roxell Richards Law Firm, our clients are in no obligation to pay anything unless WE WIN.
FREE CASE CONSULTATION
Enter your information below. We will reach out to evaluate your case.
RELATED
PRACTICE AREAS
Vehicle Accidents