Houston Personal Injury Lawyer
Get Your Free Case Review
in just 15 seconds, no upfront fee!
"No matter how big or small your injury is, we are committed for fighting justice the same" -Attorney Roxell Richards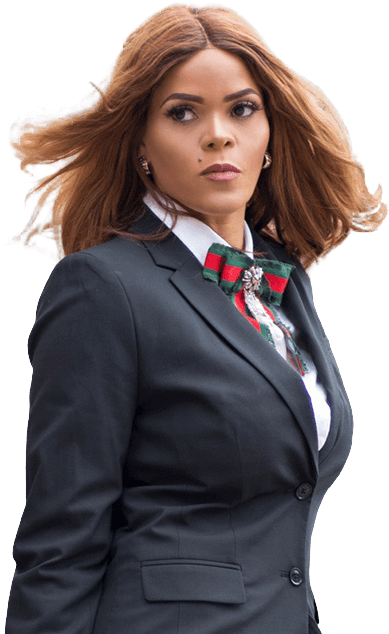 HOUSTON PERSONAL INJURY LAWYER
There are many incidents involving personal injury. In fact, there are many different types of personal injury cases. For instance, victims of car accidents could consult with a personal injury attorney. With regard to their personal injury claims after sustaining injuries from the car crash.
Vehicular accidents are a pretty common occurrence in the United States. After conducting a study by the Center for Disease Control reports that among 29 high-income countries, the United States of America had the highest number of motor vehicle fatalities.
According to the statistics from 2015 until 2019, the study reveals roughly 36,791 deaths in the U.S. That number is just within a period of one year. That statistic translates to an average of 101 fatalities happening in the country every single day due to car accidents. 101 wrongful death cases involving motor vehicles are a cause for concern.
Personal injuries could also be sustained during car accidents. The Texas Department of Transportation reports that in the year 2021 alone, an individual got injured in a car crash every 2 minutes and 12 seconds. How often do car accidents happen in the state of Texas? Government statistics reveal that a car crash happens every 57 seconds.
In 2021, there were roughly 15,764 persons with serious injuries from motor vehicle accidents. That is a lot of personal injury incidents in just one year.
WHY YOU SHOULD HIRE A PERSONAL INJURY ATTORNEY?
Certainly, going through the experience of an accident is indeed a traumatic event. Also, aside from dealing with the trauma, you need to face realities such as physically recovering from any injuries or afflictions from an accident. And then, you also have to deal with real-world problems such as paying for the stacking bills. Whether it's for your medical treatments or property repairs.
But in reality, not everyone has enough money to be able to deal with the effects of an accident. And that is without processing their claims with their insurance company. Also, another sad fact of the reality is that dealing with insurance companies can be a burden, as well. In fact, the process of reimbursing victims for their losses with your insurance can be tedious with complications.
Also, a great help with all these complications is hiring a good and experienced personal injury attorney. And you may think you don't need one because you don't expect to go to court, but representing you in court is not the only thing a personal injury attorney can do for you.
Furthermore, one of the major actions your personal injury attorney can do is negotiate with the insurance company. And whether it's having discussions with your or the other driver's insurance company, having someone knowledgeable about the personal injury law can help you get the right compensation for you. Also, having someone you can rely on to discuss legal matters lessens the added pressure and anxiety of having to deal with matters you are not familiar with.
Nonetheless, as an attorney, he or she can represent you in court, should your personal injury accident case escalate to that. But, before that even happens, it's better that you already hire a personal injury lawyer to help you with paperwork, negotiations, and court appearances.
What are personal injuries?
Personal injuries can cover any of the following: physical injury to one's body, emotional distress, or damages to one's reputation
What are personal injury lawsuits?
Personal injury claims are usually based on three things. One reason for personal injury could be negligence. These are incidents where an individual sustained injuries because another person was not exercising proper judgment in a particular situation. For example, truck accidents that happen because of drunk driving could be a case of personal injury due to negligence.
Another cause for personal injury could be intent. That means another person purposefully did something wrong to the victim, causing either physical harm, emotional distress, or damage to a reputation. Basis of intentional wrongs are grounds for personal injury lawsuits of this nature.
Strict liability is a principle that holds an individual accountable for personal injury, even if there is no ill intent. Dram shop cases could be an example of this situation.
Let's take a look at one scenario. Suppose one person goes into a bar. That person drinks one too many beers. He is obviously drunk and is causing everybody else at the establishment discomfort. Despite this, the bartender keeps serving the drunk person alcoholic drinks. The bartender claims that he can't say no to an order because the customer is always right.
After a few hours, the drunk person leaves the bar. Despite being drunk, he gets behind the wheel and speeds on his way home. On the road, he crashes into another vehicle. The car crash victim is physically hurt, sustaining lots of injuries from the accident.
From the imaginary scenario, the victim could file a personal injury lawsuit against the drunk driver. In addition, the victim could also file a lawsuit against the establishment that kept serving drinks to the drunk driver, despite his obvious intoxication. Dram shop laws prohibit establishments like bars and restaurants from serving alcohol to obviously drunk customers so that those drunk individuals will not endanger themselves or others.
The principle of strict liability applies to these types of cases. A server or a bartender might not have ill intent towards a physical injury victim, but because they kept serving alcohol to their drunk customer, causing an accident, and harming another individual.
FREE CASE CONSULTATION
Enter your information below. We will reach out to evaluate your case.
FREQUENTLY ASKED QUESTIONS
What is the difference between bodily injury and personal injury?
Cornell Law defines bodily injury as any harm inflicted upon the physical body. It could be as minor as a cut, bruise, or burn. At the same time, it also covers major damage leading to disfigurement or organ impairment. Basically, bodily injury covers any type of pain or injury, may it be temporary or permanent.
Personal injury, on the other hand, encompasses not just any type of pain, damage, or injury to the physical body. And then personal injury covers emotional distress. Lastly, we can characterize that damage to one's reputation or character could also be a type of personal injury.
Is emotional distress a personal injury?
By definition, emotional distress is a type of mental anguish that occurs as a result of a wrongful action, an accident or a disaster, or any kind of bad or traumatic experience. Emotional distress causes victims so much pain and suffering. It takes a toll on one's well-being and mental health.
Common symptoms of emotional distress include overwhelming feelings of hopelessness, helplessness, or loss. Social isolation (pulling away from other people, even from close friends and family members) could also be a telltale sign of emotional distress. Lack of sleep or oversleeping, having noticeable changes in appetite, or even fatigue could also be signs of emotional distress.
We can also characterize emotional distress as a type of personal injury. If you or someone you love has experienced intense stress (so much so that emotional distress is preventing you from living your normal lifestyle) because of a car accident or other intentional traumatic event, you might want to hold the guilty party liable. Consider filing a personal injury lawsuit.
Is medical malpractice considered a personal injury?
Medical malpractice is a subcategory under personal injury lawsuits. it is an instance of negligence. That means your healthcare professional has been remiss in his or her duty to provide you with medical care that meets the country's standard.
Medical malpractice generally happens in two ways. First is when a medical professional gave subpar attention that is below the country's professional industry standards. One example of this is when a doctor ignores a patient whose vitals are rapidly decreasing at an alarming rate. In this case, a doctor who had undergone proper training and got their license is expected to give immediate medical attention to the patient in distress. If a medical professional fails to provide service contrary to the conduct of a competent healthcare worker, then the said failure is malpractice, considerably.
A second kind of medical malpractice occurs when the proper administration of treatment and care we expect was not done to the patient or falls below industry standards. An example of this is cases when a patient is misdiagnosed. Or was given incorrect treatment (contrary to the common treatment prescribed by competent licensed doctors).
Another example of medical malpractice would be when a medical professional performs treatment but is not licensed to do so. If medical service or treatment were provided by someone who lacks the training, skills, and certifications to do so. Then it is an incident of medical malpractice.
Medical malpractice could result in victims getting sicker or sustaining even more physical harm. The patient could get disfigured, have impaired mobility, or even lose organ function as a result of medical malpractice. At the same time, it could also cause much mental anguish or emotional distress. This is a result of a medical professional's negligence or even ill intent.
ASK A LAWYER
PODCAST
Listen now to get commonly asked car accident questions!
Listen now to get commonly asked personal injury questions!
DOWNLOAD OUR
FREE AUTO
ACCIDENT GUIDE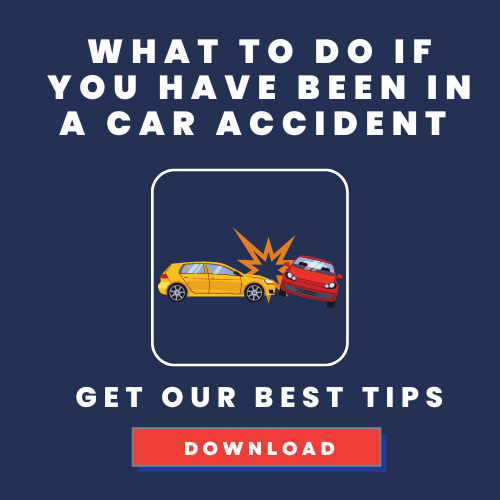 TOP QUESTIONS |PERSONAL INJURY
What kind of cases do personal injury lawyers handle?
When to hire a personal injury lawyer?
Did you sustain any type of physical injury from a car accident? Perhaps you have an encounter with a doctor without a license. And this doctor gave you unviable treatment leading to your physical pain or discomfort. You worry about rising medical bills and other expenses for your care and treatment.
Or maybe you are recovering from a drunk driving accident. You are still in severe trauma from the incident. You are unable to sleep for days. Scaring and overwhelming you most of the time. Because of emotional distress, you are unable to go report for work. Maybe you feel like you might be unable to return to your former life prior to the accident because of the trauma.
In any of the cases mentioned above, it might be wise to consult with an accident lawyer or a personal injury lawyer. Each of the three imaginary scenarios all led to personal injury where the victim is experiencing pain and suffering. What's more important to note is the actions of another person. Their actions with the act of negligence or with ill intent were the cause of the personal injury.
Looking for injury lawyers in Houston? Worried about contingency fees? Considering legal action and going into a personal injury trial?
If you or your loved ones have experienced something similar in the Houston area, go and get a free consultation at the Roxell Richards Injury Law Firm. Atty. Roxell Richards heads the personal injury law firm and has a strong reputation among Houston personal injury attorneys.
The Roxell Richards Injury Law Firm is an established law firm with more than 17 years of experience. Need to discuss more details with our personal injury lawyers?
Get in touch with us now for a free consultation! You may reach us at our local phone number (713) 974-0388 or through our toll-free hotline at 1-855-GOT-INJURED
LEARN YOUR PERSONAL INJURY RIGHT NOW!
Roxell Richards Injury Law Firm is dedicated to protecting the rights of personal injury victims. Our lawyers use their expertise to get you the compensation you deserve for your injuries. Contact us today to receive the justice you deserve.
$3 Million
SETTLEMENT
CAR ACCIDENT
$550,000
SETTLEMENT
MOTORCYCLE ACCIDENT
$600,000
SETTLEMENT
TRUCK ACCIDENT
$541,329
JURY VERDICT
MINOR CAR ACCIDENT
RELATED
PRACTICE AREAS
Vehicle Accidents