Houston Personal Injury Lawyer
Get Your Free Case Review
in just 15 seconds, no upfront fee!
"No matter how big or small your injury is, we are committed for fighting justice the same" -Attorney Roxell Richards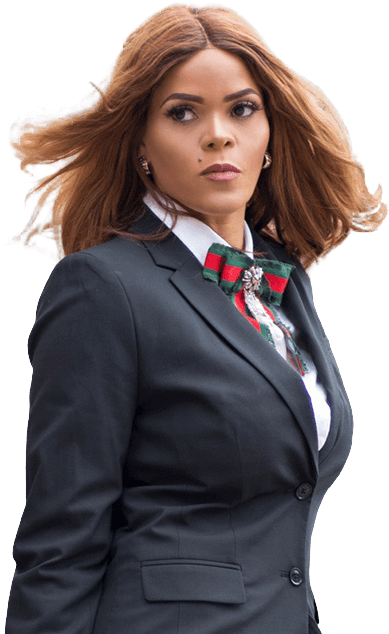 Guide to Hiring a Houston Personal Injury Lawyer
You need a Houston personal injury lawyer when the physical, emotional, and financial toll can be overwhelming when faced with an unexpected personal injury.
Also, the road to recovery can be long and complex, whether a car or vehicle accident, workplace injury, medical malpractice, wrongful death, truck accident or any other unfortunate incident.
And in such challenging times, having a dedicated personal injury lawyer or catastrophic lawyer by your side becomes crucial. 
Are you in Houston and dealing with a personal injury case? Don't worry. A Houston personal injury lawyer is here to help you.
Nevertheless, we'll cover everything you need to know about hiring a personal injury lawyer in Houston, Texas. Let's dive in because we've got you covered, from understanding what they do to finding the right one for your case!
What Is a Houston Personal Injury Lawyer?
A Houston personal injury lawyer is a legal professional specialising in representing individuals injured due to someone else's negligence.
Moreover, they are experts in Texas personal injury law and are dedicated to protecting the rights of their clients. And whether it's a car accident, slip and fall, or workplace accident and injury, a personal injury lawyer in Houston is there to fight for justice on your behalf.
WHY SHOULD YOU HIRE A PERSONAL INJURY LAWYER?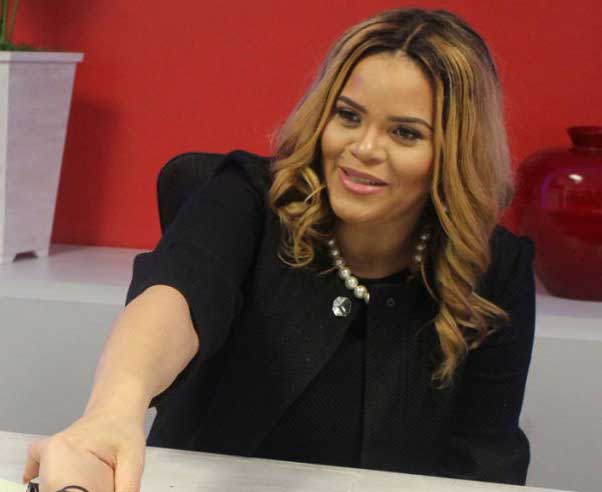 There are several compelling reasons why you should hire a Houston personal injury lawyer:
Expertise in Personal Injury Law
Houston, TX, personal injury lawyers specialize in legal options on personal injury law and have in-depth knowledge of the legal system.
They understand the complexities of Texas personal injury laws and stay updated on any changes or new regulations that may affect your case. With their expertise, they can navigate the legal landscape, build a strong case, and protect your rights.
Legal Representation and Advocacy
A personal injury lawyer in Houston is your legal representative and advocate. They work diligently to protect your interests and fight for your rights throughout the legal process.
Experience Handling Insurance Companies
By hiring a Houston personal injury lawyer, you level the playing field. They have experience dealing with insurance companies and are skilled at negotiating fair settlements on behalf of their clients. They know the tactics insurers use to undervalue or deny claims and can counteract those strategies effectively in the personal injury case they are handling.
Thorough Investigation and Evidence Gathering
Personal injury cases require a thorough investigation to gather evidence supporting your claim. A Houston personal injury attorney has the resources and expertise to conduct a comprehensive investigation. They work with accident reconstruction specialists, medical professionals, and other experts to collect evidence and build a strong case. This can include gathering witness statements, reviewing medical records, analyzing accident reports, and more.
Determining the True Value of Your Claim
Calculating the total value of your personal injury claim involves considering various factors. These factors include medical expenses, lost wages, pain and suffering, and future damages. A Houston, Texas, personal injury lawyer has experience in assessing the worth of your claim accurately. They ensure that all your losses and future implications are considered, maximizing the potential compensation you may be entitled to.
Peace of Mind and Support
Suffering a personal injury can be a traumatic and stressful experience. But hiring a personal injury lawyer in Houston provides peace of mind and support during this difficult time.
In fact, they take care of the legal parts of your case, letting you concentrate on getting better and taking care of yourself. And they keep you informed about the progress of your case and answer your questions. Moreover, they will respond to your queries and offer direction and assistance all through.
When Is the Best Time to Hire a Houston Personal Injury Lawyer?
Immediately after the injury: It is ideal to hire a Houston personal injury lawyer as soon as possible after the injury occurs.
Because this allows them to gather evidence, interview witnesses, and build a strong case.
And before communicating with insurance companies, consult with a personal injury lawyer before engaging in any discussions or negotiations with insurance companies.
Because your lawyer can guide you on what to say, protect your rights, and ensure you don't inadvertently say something that may harm your case.
When liability is unclear:
Hiring a personal injury lawyer is essential if there is a dispute regarding who is at fault for the accident or injury.
Because they can investigate the circumstances, gather evidence, and establish liability on your behalf.
When dealing with complex legal procedures:
Personal injury cases involve various legal procedures and paperwork.
And it's wise to seek the assistance of a Houston personal injury lawyer who can handle all the legal complexities on your behalf.
When facing resistance or denial of your claim:
A personal injury lawyer can advocate for your rights if the insurance company denies your claim or offers an inadequate settlement. Because they can negotiate with the insurance company, present a compelling case, and fight for fair compensation.
When seeking maximum compensation:
Personal injury accident lawyers have experience in evaluating the actual value of your claim. They consider all the factors in a free consultation, including medical bills, lost wages, pain and suffering, and future damages. Hiring a personal injury lawyer ensures you have someone fighting for your best interests and seeking the maximum compensation you deserve.
Where Can I Find a Top-Rated Houston Personal Injury Lawyer?
Finding a top-rated Houston personal injury lawyer requires some research and consideration. And here are some steps you can take to locate and hire a reputable attorney:
Seek Recommendations
Start by asking for recommendations from friends, family members, or colleagues with experience with personal injury lawyers in Houston. Because their first-hand knowledge and perspectives can offer helpful information and aid decision-making.
Online Directories and Legal Websites
Utilize online directories and legal websites that provide listings and information about personal injury lawyers in Houston. And these resources often include client reviews, ratings, and profiles of the attorneys, allowing you to assess their qualifications and reputation.
Bar Association Referrals
Consult the local bar association in Houston, such as the Houston Bar Association, which can provide referrals to reputable personal injury lawyers.
Also, bar associations maintain directories of lawyers practising in various fields, including personal injury law, and can offer guidance on finding suitable candidates.
Read Client Reviews and Testimonials
Read client case results, reviews, and testimonials on lawyers' websites, legal directories, and review platforms. Also, these reviews offer insights into past clients' experiences and can help gauge the lawyer's professionalism, communication, and success in personal injury cases.
Evaluate Experience and Specialization
Look for Houston personal injury attorneys with much expertise handling situations like yours. Also, consider their track record of success, the number of years they have practised personal injury law, and any special certifications or recognition they may have. Because a lawyer with relevant experience is better equipped to handle your specific case.
Schedule Consultations
Once you have identified potential candidates, schedule consultations with them. Many personal injury lawyers offer free initial consultations to discuss your case and assess whether they fit your needs. Use this opportunity to ask questions about their experience, fees, approach to handling cases, and their initial assessment of your situation.
Consider Communication and Compatibility
During the consultation, observe the lawyer's communication style and assess if you feel at ease discussing your case with them.
Since personal injury cases can involve a long-term relationship, finding a lawyer with a positive rapport and open communication is crucial.
By following these steps, you can identify and hire a top-rated Houston personal injury lawyer with the expertise, experience, and reputation to effectively represent your interests and seek the compensation you deserve.
How Much Does a Houston Personal Injury Lawyer Cost to Hire?
Most of Houston's personal injury attorneys take cases on a contingency basis. And this means they only receive a payment if they successfully secure your compensation. 
Also, the cost of hiring a personal injury attorney in Houston can vary depending on several factors. Here are some key points to consider:
Contingency Fee Basis
Many personal injury lawyers in Houston work on a contingency fee basis. And this means they only receive a payment if they successfully recover your compensation. In fact, the fee is typically a percentage of the settlement or award you receive. And this arrangement allows individuals who may not have the financial means to pay upfront legal fees to access quality legal representation.
Percentage of Recovery
The percentage charged as a contingency fee can vary among personal injury lawyers. But it typically ranges from 25% to 40% of the total amount recovered. And the percentage may depend on factors such as the case's complexity, the likelihood of success, and the lawyer's experience and reputation.
Additional Costs
While the contingency fee covers the lawyer's professional services, additional costs may be associated with your case. Also, these costs can include filing fees, expert witness fees, court expenses, medical record fees, and other related expenses. And discussing these potential costs with your lawyer during the initial consultation is important to understand the financial implications clearly.
Free Initial Consultations
Many Houston personal injury lawyers offer free initial consultations to evaluate the merits of your case. In fact, during this consultation, you can discuss the fee structure and any potential costs that may arise. And it's an opportunity to ask questions and clarify any concerns regarding the cost of hiring a personal injury lawyer.
But remember, each case is unique, and the cost of hiring a Houston personal injury lawyer can vary. And it's important to discuss fees, payment arrangements, and any potential additional costs with your lawyer before entering into a legal agreement.
Moreover, this ensures transparency and helps you make an informed decision about the financial aspects of your case.
A Texas personal injury attorney can be your trusted legal advocate when dealing with a personal injury case. And you can focus on your recovery by hiring a professional who understands the intricacies of personal injury law. Because they will handle filing your personal injury and its legal complexities on your behalf.
So, remember to act swiftly, research, and find a top-rated personal injury lawyer in Houston. Find someone who will tirelessly protect your rights and maximize your compensation.
FREE CASE CONSULTATION
Enter your information below. We will reach out to evaluate your case.
FREQUENTLY ASKED QUESTIONS
What is the difference between bodily injury and personal injury?
Cornell Law defines bodily injury as any harm inflicted upon the physical body. It could be as minor as a cut, bruise, or burn. At the same time, it also covers major damage leading to disfigurement or organ impairment. Basically, bodily injury covers any type of pain or injury, may it be temporary or permanent.
Personal injury, on the other hand, encompasses not just any type of pain, damage, or injury to the physical body. And then personal injury covers emotional distress. Lastly, we can characterize that damage to one's reputation or character could also be a type of personal injury.
Is emotional distress a personal injury?
By definition, emotional distress is a type of mental anguish that occurs as a result of a wrongful action, an accident or a disaster, or any kind of bad or traumatic experience. Emotional distress causes victims so much pain and suffering. It takes a toll on one's well-being and mental health.
Common symptoms of emotional distress include overwhelming feelings of hopelessness, helplessness, or loss. Social isolation (pulling away from other people, even from close friends and family members) could also be a telltale sign of emotional distress. Lack of sleep or oversleeping, having noticeable changes in appetite, or even fatigue could also be signs of emotional distress.
We can also characterize emotional distress as a type of personal injury. If you or someone you love has experienced intense stress (so much so that emotional distress is preventing you from living your normal lifestyle) because of a car accident or other intentional traumatic event, you might want to hold the guilty party liable. Consider filing a personal injury lawsuit.
Is medical malpractice considered a personal injury?
Medical malpractice is a subcategory under personal injury lawsuits. It is an instance of negligence. That means your healthcare professional has been remiss in his or her duty to provide you with medical care that meets the country's standard.
Medical malpractice generally happens in two ways:
The First Way of Medical Malpractice
First is when a medical professional gives subpar attention below the country's professional industry standards. One example is when a doctor ignores a patient whose vitals are rapidly decreasing at an alarming rate. In this case, a doctor who has undergone proper training and got their license is expected to give immediate medical attention to the distressed patient. If a medical professional fails to provide service contrary to the conduct of a competent healthcare worker, then the said failure is malpractice, considerably.
The Second Way of Medical Malpractice
A second kind of medical malpractice occurs when the proper administration of treatment and care we expect was not done to the patient or falls below industry standards. An example of this is cases when a patient is misdiagnosed. Or was given incorrect treatment (contrary to the common treatment prescribed by competent licensed doctors).
Another example of medical malpractice would be when a medical professional performs treatment but is not licensed to do so. If medical service or treatment were provided by someone who lacks the training, skills, and certifications to do so. Then it is an incident of medical malpractice.
Medical malpractice could result in victims getting sicker or sustaining even more physical harm. The patient could get disfigured, have impaired mobility, or even lose organ function due to medical malpractice. At the same time, it could also cause much mental anguish or emotional distress. This results from a medical professional's negligence or even ill intent.
ASK A LAWYER
PODCAST
Listen now to get commonly asked car accident questions!
Listen now to get commonly asked personal injury questions!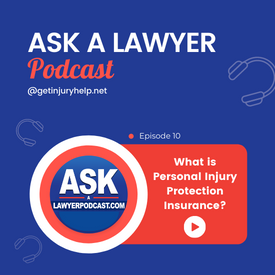 What is Personal Injury Protection Insurance?
Find out more about personal injury protection insurance from Atty. Roxell Richards based in Houston, TX. Listen to our ask a lawyer podcast today!.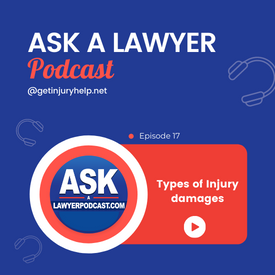 Episode 17
Types of Injury Damages
Know more about the types of injury damages here at ask a lawyer podcast by Atty. Roxell Richards. Get to know all legal options from the personal injury law firm in Houston, TX.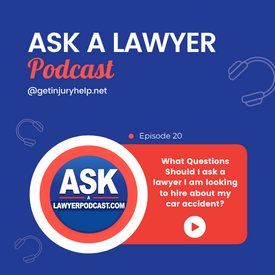 What Questions should I ask if  to a lawyer if I am looking to hire about my Car Accident?
Here are some questions you need to ask your car accident lawyer straight from Atty. Roxell Richards based in Houston, TX. Listen in to today's episode of ask a lawyer podcast.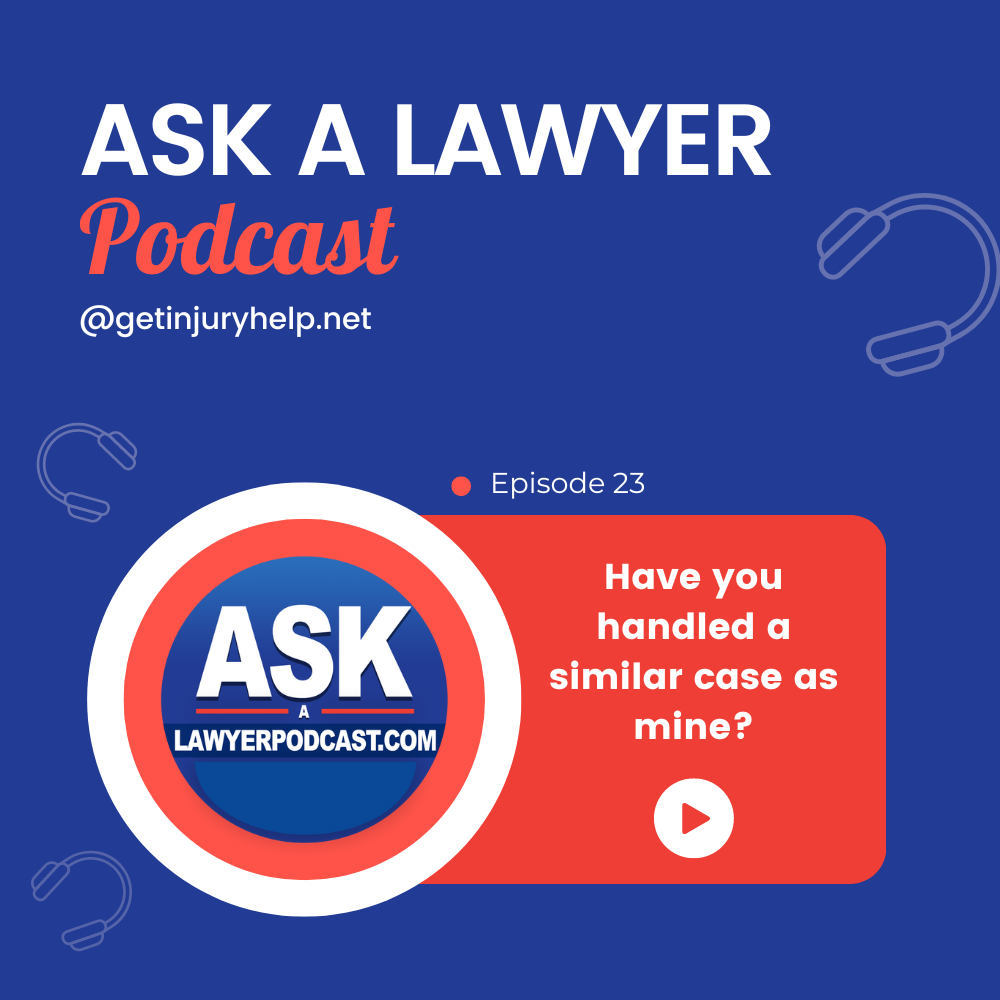 Have you handled a similar case to mine?
Personal injury lawyer Atty. Roxell Richards answers your questions in today's ask a lawyer podcast. Listen in to find out info from a law firm based in Houston, TX.
DOWNLOAD OUR
FREE AUTO
ACCIDENT GUIDE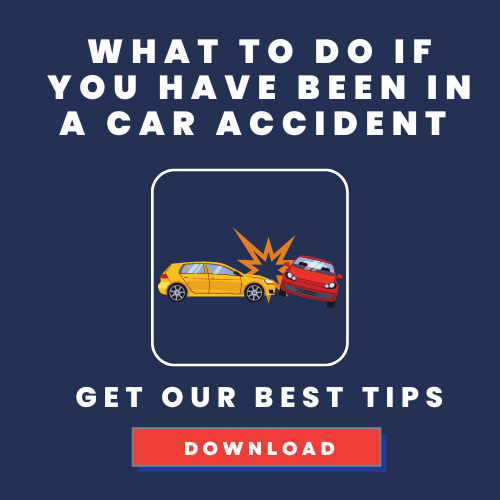 TOP QUESTIONS |PERSONAL INJURY
What kind of cases do personal injury lawyers handle?
When to hire a personal injury lawyer?
Did you sustain any type of physical injury from a car accident? Perhaps you have an encounter with a doctor without a license. And this doctor gave you unviable treatment leading to your physical pain or discomfort. Also, you worry about rising medical bills and other expenses for your care and treatment.
Or maybe you are recovering from a drunk driving accident. And you are still in severe trauma from the incident. But you are unable to sleep for days. Also, scaring and overwhelming you most of the time. Because of emotional distress, you are unable to go report for work. And maybe you might be unable to return to your former life before the accident because of the trauma.
Consultation is Best
Indeed, consulting with an accident or personal injury lawyer might be wise in any of the above-mentioned cases. And each of the three imaginary scenarios led to personal injury where the victim was experiencing pain and suffering. What's more important to note is the actions of another person. Because their actions with the act of negligence or with ill intent were the cause of the personal injury.
Looking for injury lawyers in Houston? Worried about contingency fees? Considering legal action and going into a personal injury trial?
If you or your loved ones have experienced something similar in Houston, get a free consultation at the Roxell Richards Injury Law Firm. Because Atty. Roxell Richards heads the personal injury law firm and has a strong reputation among Houston attorneys.
Also, the Roxell Richards Injury Law Firm is an established law firm with more than 17 years of experience. So, need to discuss more details with our personal injury lawyers?
Then get in touch with us now for a free consultation! And you may reach us at our local phone number (713) 974-0388 or through our toll-free hotline at 1-855-GOT-INJURED
LEARN YOUR PERSONAL INJURY RIGHT NOW!
Roxell Richards Injury Law Firm is dedicated to protecting the rights of personal injury victims. Our lawyers use their expertise to get you the compensation you deserve for your injuries. Contact us today to receive the justice you deserve.
$3 Million
SETTLEMENT
CAR ACCIDENT
$550,000
SETTLEMENT
MOTORCYCLE ACCIDENT
$600,000
SETTLEMENT
TRUCK ACCIDENT
$541,329
JURY VERDICT
MINOR CAR ACCIDENT
RELATED
PRACTICE AREAS
Vehicle Accidents