In the United States of America, the number of motorcycle riders has steadily increased between 2002 to 2021. According to the Insurance Institute of Highway Safety, the number of motorcycles on the road has doubled from 4.3 million to 8.6 million within the span of two decades.
There are many reasons why Americans prefer to use motorcycles over cars. It varies from speed to flexibility and is expense-friendly. Here are some of the reasons why people prefer motorcycles:
It helps beat traffic when there is heavy bumper-to-bumper traffic.
Parking is a less hassle because it's smaller than a car.
Using less fuel to get to your destinations.
Easy to maintain and clean.
These reasons are why there are more motorcycle riders this past few years. With the increase in the motorbike population, there also has been an increase in motorcycle crashes.
Motorcycle wrecks cost more than property damage. Riders can become injured in a motorcycle crash that may need short-term or long-term medical care. Or worse it could be a fatal motorcycle accident.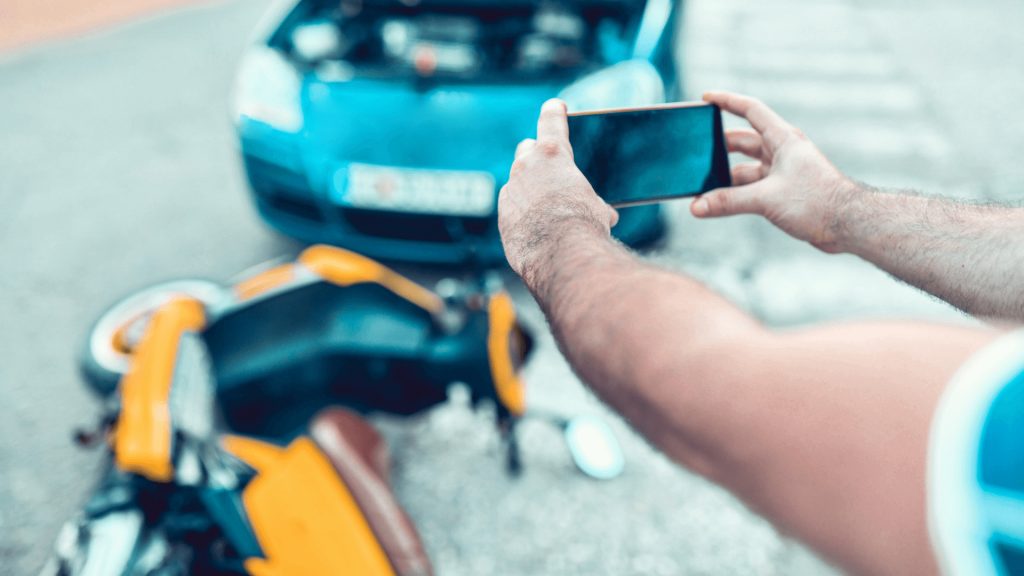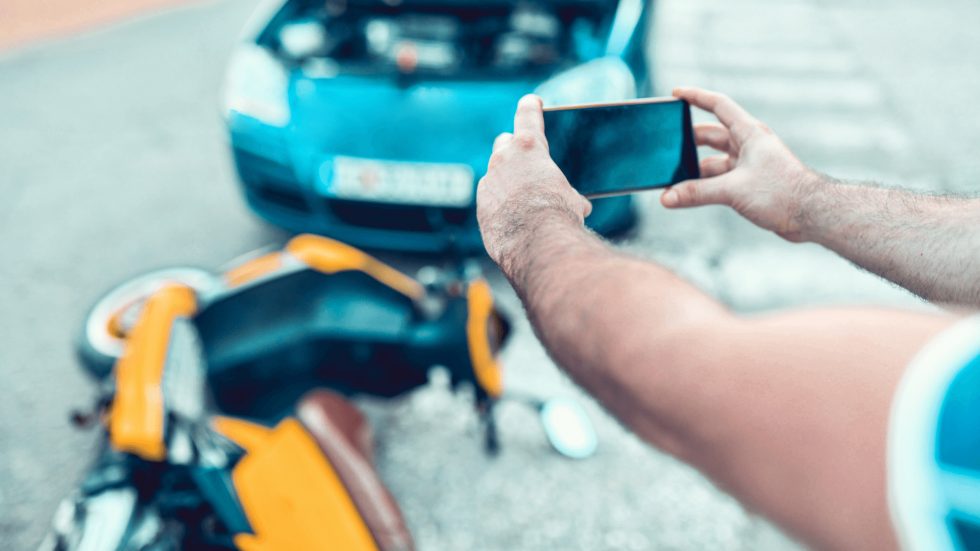 Why look for the best Houston motorcycle accident lawyers?
If you suffer from a tragic motorcycle accident and are in search of the right lawyer to represent your case, then understanding how to find the best motorcycle accident lawyers is essential. Facing what can often be a complicated legal system can feel overwhelming, but before taking any steps forward it's important that you understand all of your options.
Finding top-quality counsel with sound experience in similar cases will provide invaluable support and guidance during this difficult time – while helping you to protect your rights.
In this blog post, our motorcycle crash law firm with 15 years of experience will break down key considerations for choosing an ideal lawyer so that when you take your next step toward justice, it feels like security backed by wisdom and expertise.
What percentage of motorcycle riders get in accidents?
In 2020, there are 5,579 motorcyclists died in motorcycle crashes. This accounts for 14% of all traffic fatalities according to the National Highway Traffic Safety and Administration (NHTSA). Additionally, there was an 11% increase in motorcycle accidents from 2019 to 2020.
Riders who have been hurt in motorcycle accidents are estimated 82,528 people in 2020. Motorbike accident victims can have injuries ranging from simple wounds and scrapes to more serious ones like head injuries, loss of limbs, or paralysis.
Are there more motorcycle accidents than cars?
No, there are still more car accidents than motorcycle accidents cases in the United States. However, there are more motor crash fatalities. In 2020, among the 5,579 motorcyclists killed in traffic crashes, 94% were riders and 6% were motorcycle passengers.
Despite having more car accidents in the US, motorcycle riders suffer more because their bodies expose to the result of the crashes. Due to this, most motorcycle accident victims' lives alter and change after the tragedy. This is why it's important for anyone involved to find the best motorcycle accident attorney to file a lawsuit against the at-fault party.
Where do most motorcycle accidents occur?
Environmental factors are also essential to consider when looking at motorcycle accidents. The NHSTA also studied the accident conditions of these crashes, such as road conditions, weather, and areas where they happened.
According to their study, 61% of the accidents happened in urban areas and 39% were in rural areas. Additionally, 65% happened on regular roads while 35% occurred in intersections. 92% of the accidents were also on roads that are non-interstates and 8% that are on interstates.
When it comes to the weather, most accidents occur during cloudy or overcast conditions. There was only 2% happening in rainy conditions and 1% in snowy or foggy conditions.
What is the most common motorcycle accident injury?
Motorcycle crashes are more tragic because there is less protection for the riders and passengers in terms of the vehicle's structure. Of course, riders are asked to wear protective gear. It's important that riders wear helmets, gloves, jackets, and boots. These protective gear should have reflectors that help others see motorcycle riders in the dark.
Despite having this protective gear, riders often get injuries in crashes. Here are the common injury types of motorbike accident victims:
Head injuries
Body wounds or scrapes / Lacerations
Spinal injuries
Whiplash
Broken Ribs
Broken Arms or Legs
Organ Damage
Most of these injuries heal over long periods of time and with a lot of medical attention. We recommend that you talk to our motorcycle accident lawyers in Houston before you start any negotiations with your insurance company. This will ensure that you won't be short-changed since you may need more when it comes to paying off medical bills.
What is a major cause of death in motorcycle accidents?
Head injuries are the major cause of death in motorcycle accidents. Head injuries range from mild, to moderate, and severe injuries. Mild injuries may only need bed rest for a specific amount of time. However, moderate and severe injuries can lead to death.
The following are some symptoms of head injuries:
Headaches or migraines
Dizziness or loss of balance
Speech problems
Sensitive to light, sound, and touch
Loss or no consciousness
Memory or concentration problems
Mood changes or swings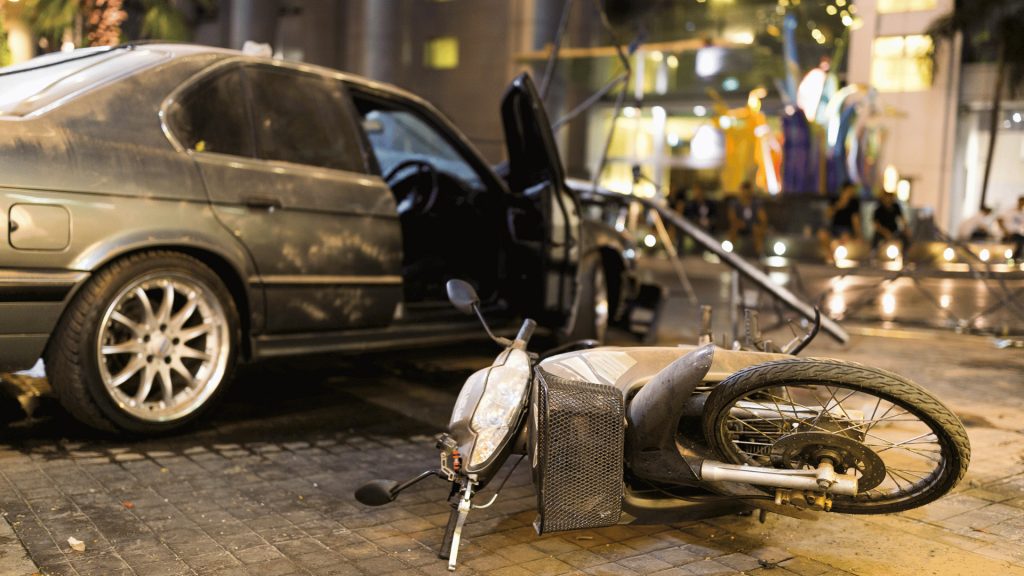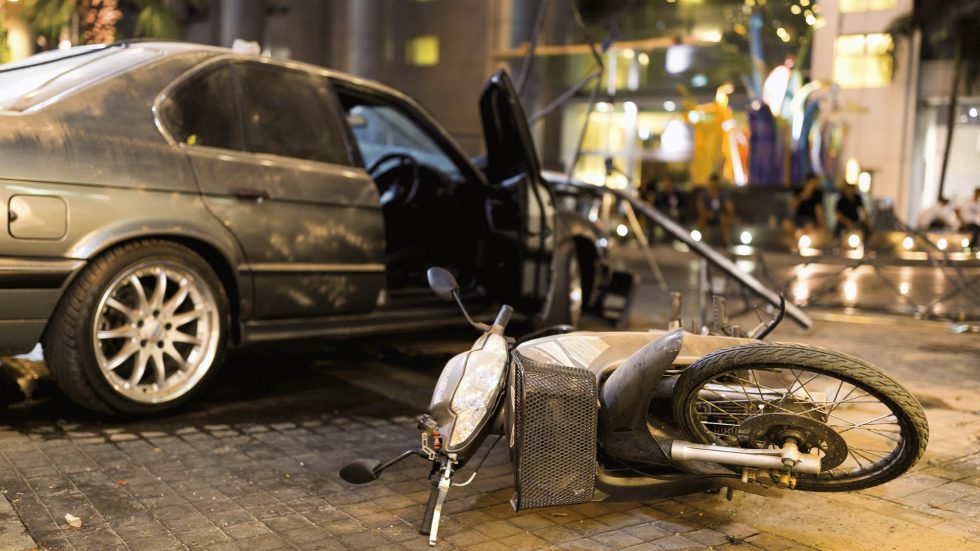 It's why all riders must wear helmets. There are many federal safety standards to ensure all riders are protected when out on the road. As part of the transportation code in Texas, protective headgear is required for any riders of motorcycles and electric bike riders and passengers.
What to do after a motorcycle accident?
Being in any kind of accident can be confusing, and it's important you know what to do after a motorcycle accident. Here are some of the steps to do after a motorbike accident as recommended by personal injury attorneys:
Move away from the traffic flow
When you are involved in a motor vehicle accident, you and the other driver may be obstructing traffic. If you are able to, move your motorbike and the other driver's vehicle away from the main traffic flow. This can help the traffic to proceed and for you and the other driver to exchange information.
Call emergency services and police
If you or the other party has any injuries, call 911 or emergency services. It's important that you get the medical attention that you, your passengers, and other accident victims need.
Since it's an accident, there's a need for the police and law enforcers to investigate. If there are no police nearby, you need to call them.
Keep your protective gear on
Don't remove your protective gear unless it becomes an obstruction or a problem with your health. Keeping your helmet and protective gear on would lessen the risks of getting tickets for not putting on the mandatory protective gear.
Collect witness contact numbers and document the accident details
If there are any witnesses to the accident, get their contact information. You may need them to give a statement on what happened.
Plus, make sure to also document the accident by taking photos and writing down necessary details. Talk to the police officer and ask how and when you can get a copy of the police report.
Talk to the best motorcycle accident attorneys
After getting the medical treatment you need, talk to your personal injury lawyer. Talking to an attorney can help you know what would be the next steps such as negotiating with the other driver or insurance companies.
Should I get a lawyer for a motorcycle accident?
Yes, if you or someone you love have injuries due to a motorcycle accident, you should seek legal help from a motorcycle accident law firm. You may claim compensation for your injuries.
In fact, you should hire the best Houston motorcycle accident lawyers near you. Having legal help from someone near your area is convenient and effective. However, you need to find a trustworthy lawyer who is knowledgeable, compassionate, and reliable. Just like Roxell Richards, a professional Houston personal injury lawyer who has more than 15 years of experience.
The Roxell Richards Injury Law Firm is 100% willing to support you and guide you through this challenging period. We are located in Houston, Texas but we can practice in the whole state and some parts of California, as well.
Are you thinking about finances and paying for legal services? Then you're in luck! At Roxell Richards Law Firm, we work on a contingency basis. You will not pay us anything unless we successfully defend your case.
Contact us today at our local phone number (713) 974-0388 or via our toll-free number 1-855-GOT-INJURED to get started. We offer free case reviews and free consultations so that you can learn more about your legal options. Let's help you move forward from a traumatic event such as a motor vehicle accident!